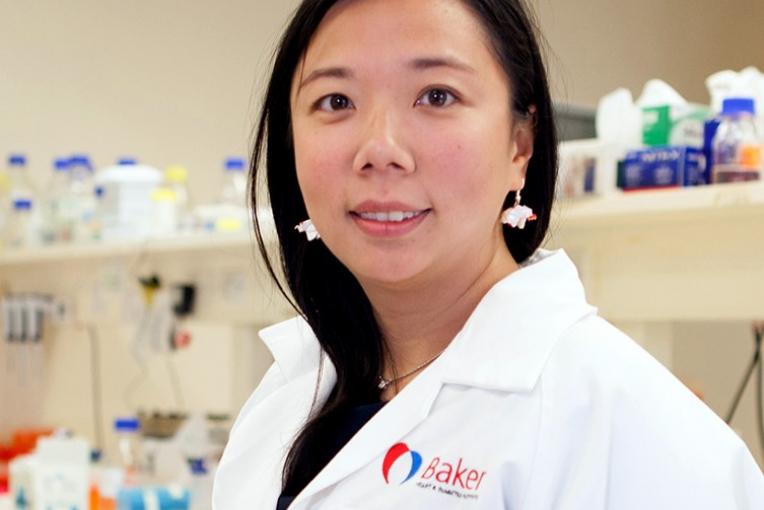 Xiaowei Wang
Head, Division of Atherothrombosis
Baker Heart and Diabetes Institute
Head, Molecular Imaging and Theranostics Laboratory
Baker Heart and Diabetes Institute

Melbourne, VIC
Contact me for
Mentoring
Sitting on boards or committees
Providing an expert opinion
Outreach activities
Conference presenting
Opportunities to collaborate
Biography
A/Prof Wang heads the Molecular Imaging and Theranostics Laboratory at the Baker Heart and Diabetes Institute, where she leaders a team of 13 scientists. She also heads the Division of Atherothrombosis at the institute. A/Prof Wang has a strong focus on translational cardiovascular research. Her research focuses on preclinical molecular imaging for diagnosis using ultrasound, MRI, PET/CT and optical. A/Prof Wang has designed and genetic-engineered recombinant antibodies with drugs for targeted delivery. She has created nano/microparticles as contrast agents and drug carriers for diagnostic, therapeutic or theranostic (simultaneous diagnosis and therapy) approaches for cardiovascular diseases. Her research has led to 7 patent applications.
A/Prof Wang is a National Heart Foundation Future Leader Fellow, and she received the prestigious Paul Korner Innovation Award. She has published >50 articles in leading journals and has presented her work at >75 seminars/conferences (>50 invitations to speak), and has received >40 travel grants, prizes or young investigator awards.
Dr Wang was appointed as the President of the Australian Society of Molecular Imaging in 2017 and has recently stepped into the role of Immediate-Past President. She represents Australia at both Federation of Asian Societies of Molecular Imaging (FASMI) and the World Molecular Imaging Society (WMIS). Dr Wang is the current President-elect of FASMI. She is on the Leadership Committee of the Women in Molecular Imaging Network. Outside of academic commitments, Dr Wang is a co-founder of Maker Community Inc. (a not-for-profit group), with the mission to educate and foster scientific interest in the general community.
---
Xiaowei identifies as culturally and linguistically diverse.