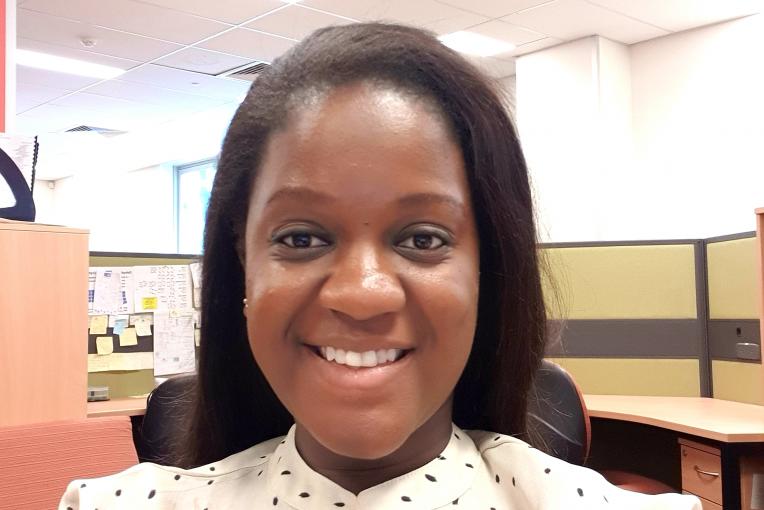 Vimbaishe Chibanga
PhD Candidate
Griffith University
Technical Officer
Griffith University
STEM Professional
CSIRO education

Gold Coast, QLD
Contact
Contact me for
Mentoring
Sitting on boards or committees
Providing an expert opinion
Outreach activities
Conference presenting
Opportunities to collaborate
Biography
Vimbaishe is a biomedical research scientist currently investigating the molecular mechanisms involved in human parainfluenza virus (hPIV) infection. She obtained a Bachelor of Science degree in biochemistry and human anatomy and physiology from the University of Cape Town in South Africa. She subsequently received a first-class Honours degree in Medical Biochemistry from the same institution. She is currently in the final year of a Doctor of Philosophy in biological sciences degree at Griffith University in Gold Coast. In addition to her research, she works casually at the Institute for Glycomics as a technical officer for the protein purification facility. She enjoys generating novel ideas and presenting feasible solutions to relevant problems. Thus, she is keen to develop and promote new technologies within the medical science field.
She is an excellent science communicator and has received multiple awards for her engaging oral presentations and written work. She also has a keen interest in policy development, focusing on gender equality and equity in STEM. Her active involvement in community outreach and engagement activities through organisations such as Wonder of Science, CSIRO education, Cancer Council Queensland and STEM Squad has taught her invaluable skills. She enjoys working with teachers and school students to help them to explain and understand scientific principles. 
Vimbaishe has provided strategic advice to the Gold Coast Advisory Council and Academic Committee at Griffith University as a postgraduate student representative. Moreover, she has experience in conference organisation from the successful International Student Research Forum held on the Gold Coast in 2019. These roles have increased her teamwork, leadership and decision making capacities. Ultimately, her desire is to bridge the gender gap in STEM by inspiring the next generation of young female scientists and mentoring them from a young age. 
---
Vimbaishe identifies as culturally and linguistically diverse.
Video