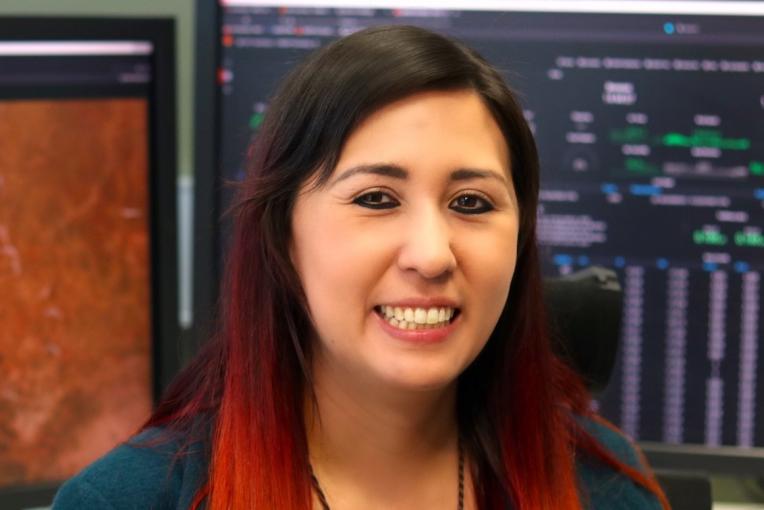 Vanessa Moss
Astronomer
CSIRO Space & Astronomy

Sydney, NSW
Contact
Contact me for
Mentoring
Sitting on boards or committees
Providing an expert opinion
Outreach activities
Conference presenting
Opportunities to collaborate
Biography
Dr Vanessa Moss is an astronomer based at CSIRO Space & Astronomy. She has studied cosmic phenomena across the universe, from the hidden structure of the Milky Way halo to dense gas casting shadows against distant black holes. In 2019, she returned to Australia after working overseas at ASTRON, the Netherlands Institute for Radio Astronomy. While there, she served as Head of Apertif Telescope Operations for the newly-upgraded Westerbork Synthesis Radio Telescope and also worked with LOFAR, a telescope spanning across Europe.
In her position at CSIRO, she is Head of Science Operations for the groundbreaking ASKAP telescope and leads training of the next generation of radio astronomers in their work with the Australia Telescope Compact Array. She is a core member of FLASH (First Large Absorption Survey in HI), a global team searching for absorption towards black holes, and engages in outreach whenever she can to share the excitement of exploring the universe.  
Vanessa has extensive experience in big data analysis/visualisation, automation of complex systems and science communication across numerous contexts. She is a strong advocate for optimising all interactions by maximising accessibility, inclusivity and sustainability, and leads "The Future of Meetings" community of practice to explore and disseminate new ways of meeting and collaborating.
Vanessa is also passionate about ensuring stable and effective career structures for early and mid-career researchers (EMCRs), building stronger relationships and development opportunities between academia and industry, and providing equitable and flexible opportunities across academia. She is a co-deputy chair of the EMCR Forum under the Australian Academy of Science, which represents and supports early career researchers across Australia.
Video