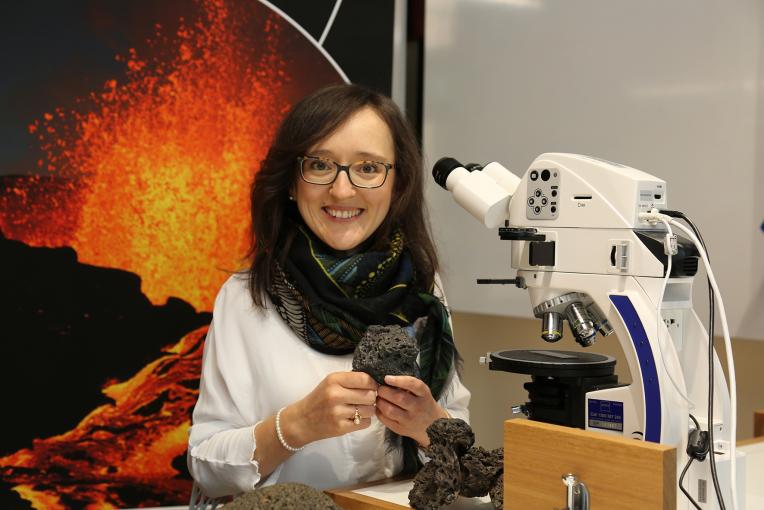 Teresa Ubide
Associate Professor - Volcanology
The University of Queensland

Brisbane, QLD
Contact me for
Mentoring
Sitting on boards or committees
Providing an expert opinion
Outreach activities
Conference presenting
Opportunities to collaborate
Biography
Teresa is a Lecturer in Volcanology at The University of Queensland, and a Superstar of STEM 2019-20 (Science and Technology Australia). She is passionate about understanding how volcanoes work and what causes them to erupt.
Teresa's team investigates volcanic systems around the world, by combining field observations and detailed microscopy with advanced laboratory techniques.
She is particularly interested in crystals that grow inside volcanoes and that are transported to the surface during eruptions. These tiny crystals hold a long, detailed record of the processes taking place prior to eruption.
Understanding the processes that led to eruptions in the past is key to better predict how volcanoes might behave in the future.
Originally from San Sebastian (Spain), Teresa joined UQ's School of Earth and Environmental Sciences as a Lecturer in July 2016, after completing her PhD in Spain (December 2013) and holding a research fellowship at Trinity College Dublin (2014-2016, Ireland).
Video