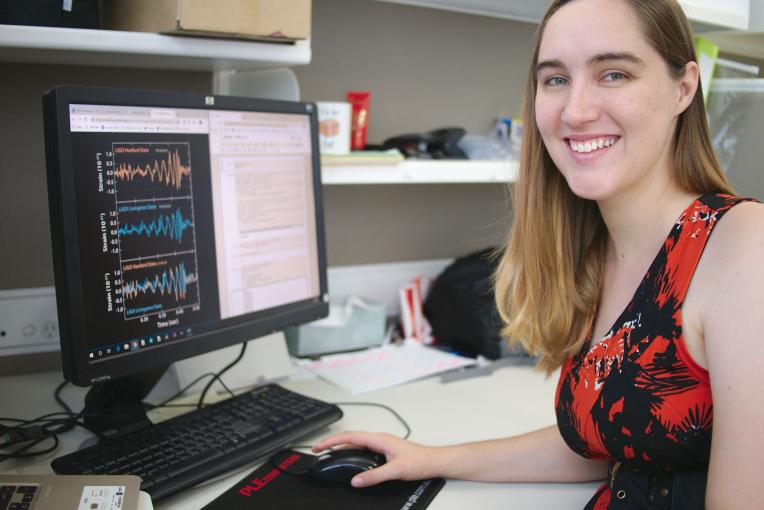 Teresa Slaven-Blair
Outreach Coordinator (Astronomy)
ASTRO 3D - Curtin University node
PhD student (Gravitational Waves)
The University of Western Australia

Perth, WA
Contact
Contact me for
Mentoring
Sitting on boards or committees
Providing an expert opinion
Outreach activities
Conference presenting
Opportunities to collaborate
Biography
I am studying a part-time PhD at the University of Western Australia in gravitational wave astrophysics, where I am searching for weak gravitational wave signals occurring together with bright flashes of radio signals (fast radio bursts). 
I also work part-time at Curtin University as the ASTRO 3D outreach coordinator, where I manage the outreach activities, website, media, etc for the Epoch of Reionisation research group. 
My first passion is astrophysics and my second passion is talking about it! I love to discuss space with anyone, and if I can help someone understand a difficult concept, or learn one myself, I count that as an amazing day. 
---
Teresa identifies as neurodiverse.
Video