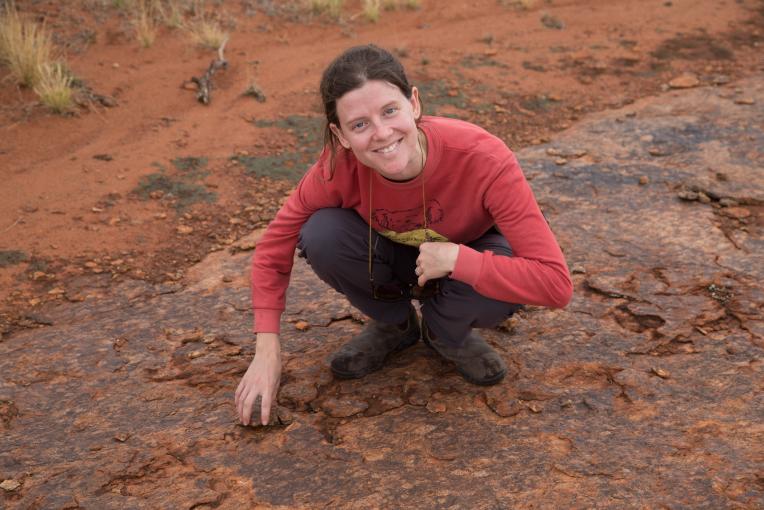 Tamarah King
Postdoctoral Research Assistant
Department of Earth Sciences, University of Oxford
Instructor
She Maps

Melbourne, VIC
Contact
Contact me for
Mentoring
Providing an expert opinion
Outreach activities
Conference presenting
Opportunities to collaborate
Biography
Tamarah is an earthquake geologist who recently completed her PhD at the University of Melbourne, studying Australian surface-rupturing earthquakes. She uses field based observations, drone imagery and satellite data to study earthquake damage to geology and landscapes as a way of identifying past earthquakes and quantifying the intensity and directivity of strong ground motions. This work feeds into national seismic hazard maps, building codes and large infrastructure planning, and fundamental understanding of tectonic processes. 

Tamarah also works for She Maps, a company that aims to build young girls' confidence in STEM fields through drone technology. This work has given her the chance to engage with students and teachers in remote and metropolitan places such as Katherine, Darwin and Alice Springs (NT), Yiyili (WA), Adelaide (SA), Dubbo and Sydney (NSW), Cairns (QLD) and Melbourne (VIC). 

Tamarah was born and raised in Katherine, Northern Territory where she completed all her schooling. She moved to Melbourne to study science at the University of Melbourne, completing a Bachelor of Science, Masters of Science (Earth Sciences) and now a PhD. She loves being able to share stories with science about how the seemingly ancient landscapes of remote Australia are still changed by earthquakes and tectonics.