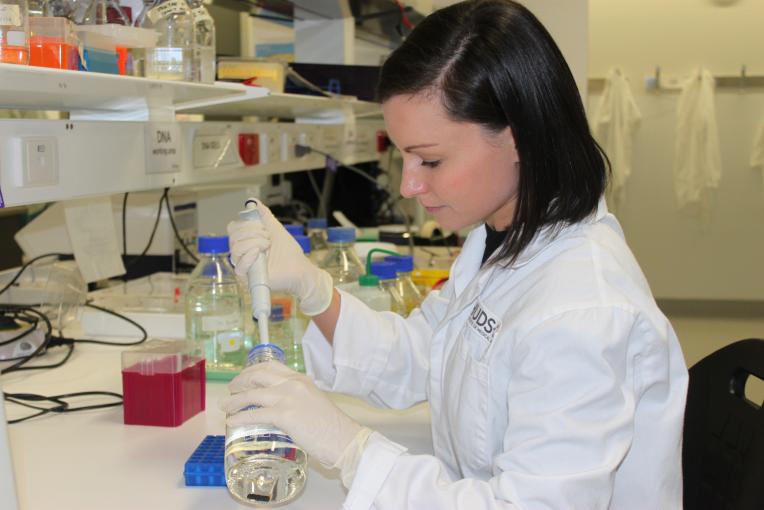 Stacey Ellery
NHMRC Early Career Research Fellow
Hudson Institute of Medical Research

Melbourne, VIC
Contact
Contact me for
Mentoring
Sitting on boards or committees
Providing an expert opinion
Outreach activities
Conference presenting
Opportunities to collaborate
Biography
Dr Ellery is an NHMRC Peter Doherty Early Career Research Fellow, with a primary interest in uteroplacental and fetal energy homeostasis during pregnancy. She completed her PhD at The Ritchie Centre, Monash University Australia, in February of 2015. The focus of her PhD studies was intrapartum asphyxia and neonatal function, together with an evaluation of maternal creatine to protect the fetal/neonatal kidney. During these studies, Dr Ellery identified maternal adaptations to creatine homeostasis during pregnancy, suggesting this is an important pathway for buffering the fluctuating energy demands of the developing placenta and fetus.
Stacey's fellowship is extending the work completed during her PhD, but with a focus on maternal nutrition, placentology, factors leading to fetal growth deficiencies and energy homeostasis during pregnancy. She is currently investigating whether adjustments to maternal diet and creatine availability can improve outcomes in pregnancies complicated by preeclampsia, fetal growth retardation, preterm birth, and intrapartum asphyxia.
To achieve this, Dr Ellery has developed a research program that includes retrospective and prospective clinical studies as well as the use of numerous animal models (spiny mouse, sheep, rhesus macaque). This program includes international teams of clinicians (neonatologists, pediatric radiologists and developmental therapists) and laboratory-based (biomedical scientists, neuroscientists and analytical chemists) across Australia, New Zealand and the United States.