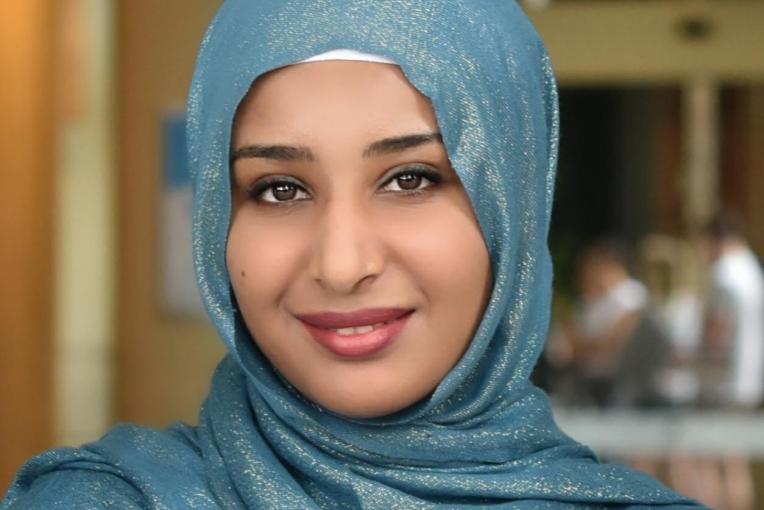 Salma Ahmed
PhD Candidate - Bioengineering
University of Queensland
Young Science Ambassador
Wonder of Science - Queensland

Brisbane, QLD
Contact
Contact me for
Sitting on boards or committees
Providing an expert opinion
Outreach activities
Conference presenting
Opportunities to collaborate
Biography
Salma Elgaili Ahmed is a PhD candidate in the Thurecht Group at the Australian Institute for Bioengineering and Nanotechnology (AIBN) and the Centre for Advanced Imaging (CAI), at the University of Queensland (UQ) – Australia. She is also a part of the ARC Centre of Excellence in Convergent Bio-Nano Science and Technology (CBNS).
With a background in chemical engineering, Salma's objective is to develop pharmaceutical systems that facilitate and optimize delivery and release of drugs within the targeted areas, in a safe and effective manner, using nano-carriers.
Salma has multiple years of experience in teaching and research. Throughout her career, she co-authored multiple peer-reviewed articles and a book chapter, and won the 2nd place in the IChemE Global Awards, 2016, under the umbrella of the Drug Delivery Lab at the AUS, in the category of Research Project of the Year. She is also a Wonder-of-Science- Young Science Ambassador, and a TEDxUQ Curator. Her records are also topped with a local TEDx talk and 3 non-academic prizes in the categories of story writing, poetry and broadcasting.
---
Salma identifies as culturally and linguistically diverse.
5b40185be512237542290378