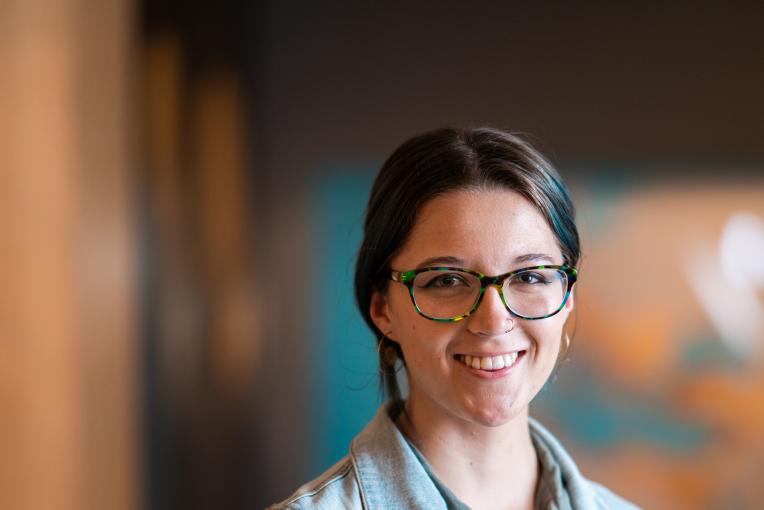 Sally Hurst
Master of Research (Biological Sciences) Student
Macquarie University
Education Presenter
Australian Museum
Palaeontology Volunteer
Australian Museum
Mentor
Harding Miller Education Foundation & Curious Minds
Student Ambassador
Macquarie University
Tutor
Walanga Muru - Macquarie University

Sydney, NSW
Contact
Contact me for
Mentoring
Sitting on boards or committees
Providing an expert opinion
Outreach activities
Conference presenting
Opportunities to collaborate
Biography
I am a current Master of Research (Biological Science) at Macquarie University, Sydney. My research explores the Australian community's perceptions of fossils, Indigenous artefacts and their discovery. This research led to the creation of the Found a Fossil project - an web platform housing information for what to do if you do ever discover a fossil, or an Indigenous artefact/site, according to the legislation present in each state. 
The Found a Fossil project also involves a strong science communication focus, as well as an outreach program designed for schools. My passion for science communication and community engagement has also been fostered by my work current work as an Education Presenter at the Australian Museum, and as a Student Ambassador, or academic tutor for Indigenous students at Macquarie University. 
Prior to my Masters, I graduated from Macquarie University with a double degree of Arts (majoring in Egyptian archaeology) and Science (Palaeobiology) in 2020. 
Video