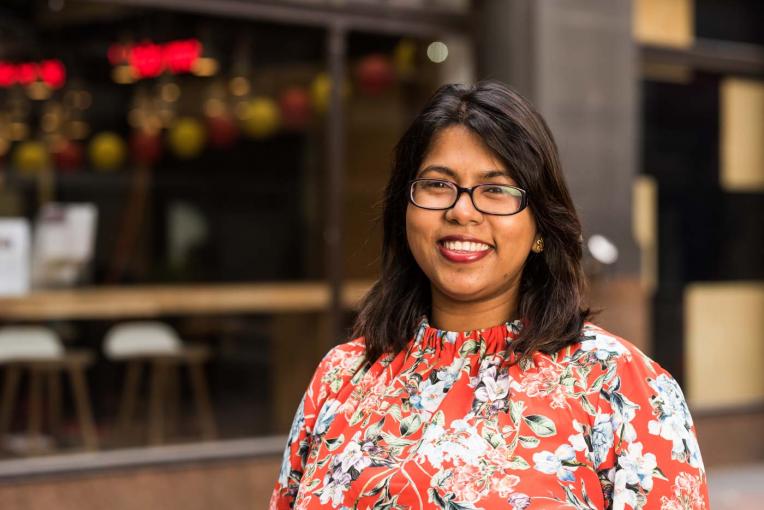 Ruwangi Fernando
PhD Researcher
Data 61
Graduate Researcher - PhD
Victoria University
Founder
STEM Sisters
Sessional Lecturer
Victoria University

Melbourne, VIC
Contact
Contact me for
Mentoring
Sitting on boards or committees
Providing an expert opinion
Outreach activities
Conference presenting
Opportunities to collaborate
Biography
Sri Lankan-born PhD student Ruwangi, studies at Victoria University's Centre for Applied Informatics in the Institute for Sustainable Industries and Liveable Cities, and also a sessional lecturer in VU's the College of Business, as well as a Research Ambassador, providing peer-to-peer support to other VU researchers.
Ruwangi earned a full scholarship from Data 61 CSRO and was also named a finalist in the 2019 Victorian International Education Awards under research category, as well as 2019 Visualise your Thesis contest, an international competition of graduate researchers from 16 universities in four countries. 
Ruwangi believes in giving back and set up STEM Sisters in 2017 to attract, support and celebrate female international students and migrants (women of colour) in science engineering, technology and mathematics (STEM) fields.
Ruwangi is also Study Melbourne Ambassador for 2019 and has also appeared as a panellist for a range of events promoting women and diversity in STEM, including a 'Learning on the Edge' event, International Women's Day celebrations at Victoria University, and presented at the Study Melbourne-supported Future Female Conference.
She completed a bachelor's degree from the University of Colombo and her master's degree in information technology from the University of Wolverhampton.
---
Ruwangi identifies as culturally and linguistically diverse.