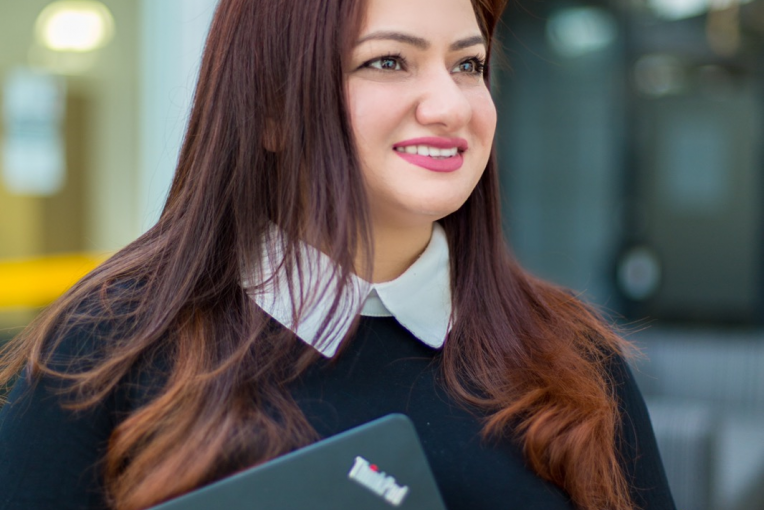 Muneera Bano
Senior Lecturer
Deakin University, Melbourne
Superstar of STEM 2019-2020
Science and Technology Australia
Honorary Adjunct
University of Technology Sydney

Melbourne, VIC
Contact me for
Mentoring
Sitting on boards or committees
Providing an expert opinion
Outreach activities
Conference presenting
Opportunities to collaborate
Biography
A passionate advocate for women in STEM, Muneera Bano was announced as the 'Most Influential Asian-Australian Under 40' in 2019. A 'Superstar of STEM' and member of 'Equity, Diversity and Inclusion' committee for Science and Technology Australia, Muneera has a strong commitment to smash society's gender and cultural assumptions about scientists. She is the Go Girl, Go For IT 2020 Ambassador with the aim to inspire the next generation of girls in STEM careers.
During her research career, Muneera has also received prestigious recognition for her work, including being named as a finalist for Google Australia's Anita Borg Award for Women in Computer Science, Asia-Pacific 2015. She was also the recipient of Schlumberger's Faculty For The Future (FFTF) Award for Women in STEM (2014 and 2015) and was given the 'Distinguished Research Paper Award' at International Requirements Engineering Conference held in August 2018. As the winner of Under 40: Most Influential Asian-Australians Award, Muneera was offered Dr John Yu Fellowship for Cultural Diversity and Leadership at Sydney University in November 2019 .
Muneera Bano graduated from the University of Technology Sydney (UTS) in 2015 with a PhD in Software Engineering. After graduation she worked as a Post-doctoral researcher and 'Learning and Teaching Adjunct' at UTS. Muneera specialises in the field of socio-technical domains of software engineering focusing on human-centred technologies. Muneera works at the intersection between computers and humans – looking for ways to engineer technology to work better with the people that use it. Her research interests include requirements engineering, service orientation, sentiment analysis and evidence based software engineering.
She contributes to the broader research community as Associate Editor of the Institution of Engineering and Technology Software Journal, as Track Chair in International Requirements Engineering, and Australian Software Engineering Conferences; and as a member of the program committee for various highly-ranked conferences including Grace Hopper Conference for Women in Computer Science.
Engineering and IT has the worst of gender disparities within STEM education and practice. As a single, ethnic and migrant woman, Muneera has defied all the odds during her academic career by pushing boundaries and breaking stereotypes in this male-dominated field. Muneera is passionate to share her story, her challenges and successes, with other women aspiring for careers in STEM, to encourage them to follow their passion undauntedly and resiliently.
---
Muneera identifies as culturally and linguistically diverse.
Video