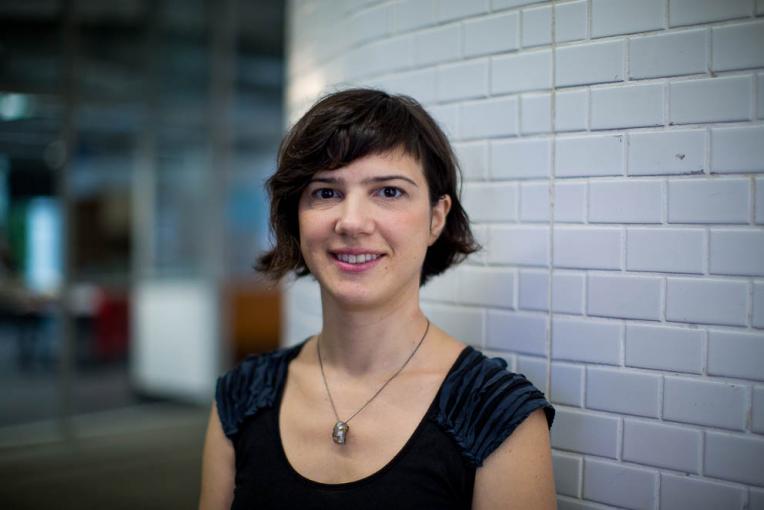 Müge Belek Fialho Teixeira
Lecturer
Queensland University of Technology

Brisbane, QLD
Contact
Contact me for
Mentoring
Sitting on boards or committees
Providing an expert opinion
Outreach activities
Conference presenting
Opportunities to collaborate
Biography
Muge Belek is a Lecturer at Queensland University of Technology (QUT) Interior Architecture and founder of [f]-FLAT. She holds a BSc. in Architecture, a MSc. on "Collaborative Design Studio Environments" from Istanbul Technical University (ITU), and MArch from Architectural Association School of Architecture Design Research Laboratory. She has worked in several architectural firms, including Zaha Hadid Architects Ltd, in London, Istanbul and Brazil.
She holds a PhD focused on Trans-Architectural Design Paradigm, during which she studied for two years with Marcos Novak in University of California Santa Barbara, Translab. She was also a Post-Doctoral Research Fellow in QUT Design Robotics IMCRC Project, that partners with RMIT and UAP, where she explored the use of digital fabrication tools such as industrial robots. She has taught in several institutions including AA Visiting Schools, published articles, interviews, and presented in several international conferences and exhibitions. She has also been awarded in multiple competitions and events.
Her main research interests are in the areas of Transdisciplinary Design Research, Phenomenology of Perception, Multimodal Spaces and Pancomputational Design Strategies. She is interested in creating an understanding of our world out of our natural attitude through sensory experiences of space that are created using computational and digital strategies. She constantly looks for ways to expand the body of knowledge through transdisciplinary studies/thinking in design through making. Her understanding on the "world of making" is based on constant experimentation and pushing the boundaries of current discourses through rigorous research. This allow her to explore new techniques and tools when necessary, throughout design processes.