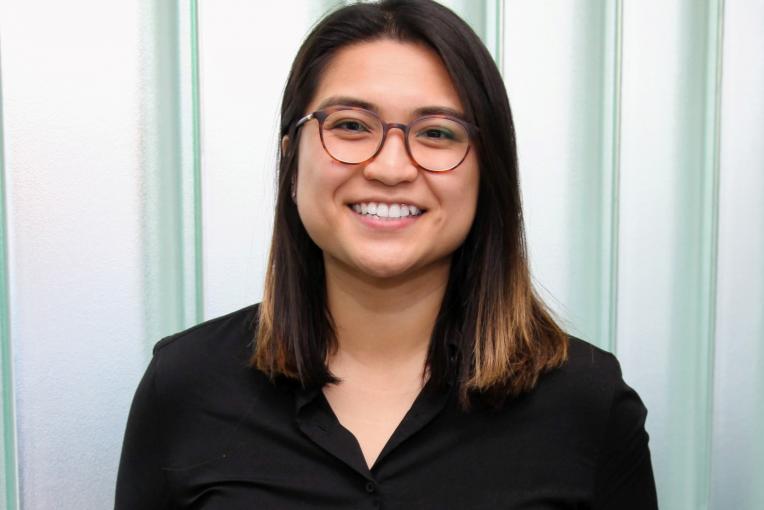 Mary Mansilla
PhD Candidate
RMIT University
State (Victoria) Representative
QueersInScience National Network
Committee Member
QueersInScience Victoria Committee

Melbourne, VIC
Contact
Contact me for
Mentoring
Sitting on boards or committees
Outreach activities
Conference presenting
Opportunities to collaborate
Biography
I study my favourite superhero - the human placenta! 
The placenta is such a powerful, highly specialised organ that connects the baby to its mum. It has so many superpowers! It acts as the lungs by supplying oxygen. It acts as the digestive tract by absorbing nutrients and minerals. It even acts as a protective barrier against evil bacteria and viruses!
I'm a 3rd year PhD Candidate at RMIT University under the supervision of Professor Guiying Nie and Dr Kirsten Palmer (Monash Health, Monash University). My PhD project examines how the overproduction of a placenta-specific factor may impair proper placental development and inflict widespread damage to both mother and baby during pregnancy.
I have a diverse background and identify in multiple minorities and disadvantaged communities. These include female, queer, person of colour, migrant, and low socioeconomic status background. As a result, my academic journey has not been a linear process and I have faced many significant adversities.
Despite these challenges, I have demonstrated steadfast resilience in the pursuit of academic excellence. I have worked tirelessly towards achieving exceptional academic success, exemplified by several scholarships and prestigious awards. In addition, I am a passionate and driven social justice advocate and have extensive work/volunteer experience within world-leading youth mental health organisations, national LGBTQIA+ networks, and numerous internal university committees.
---
Mary identifies as culturally and linguistically diverse and lgbtqia+.