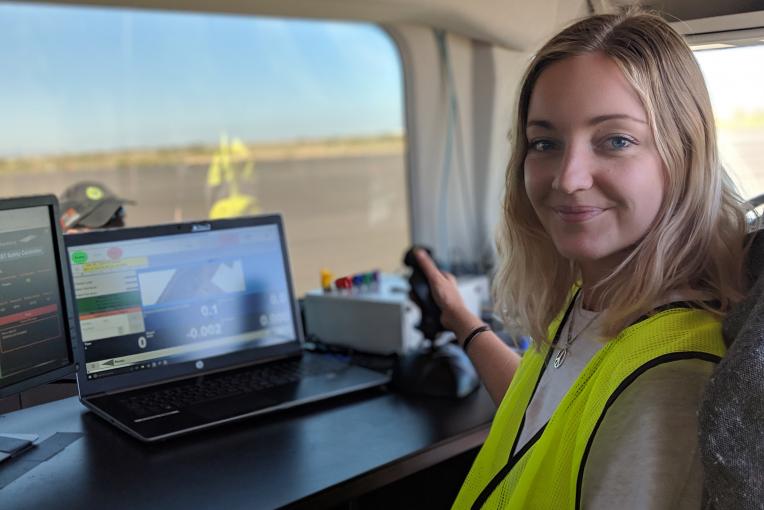 Louise Nance
Advanced Driver Systems Engineer
Ford Motor Company of Australia

Essendon North, VIC
Contact
Contact me for
Mentoring
Sitting on boards or committees
Providing an expert opinion
Outreach activities
Conference presenting
Opportunities to collaborate
Biography
I am an Engineer based in Melbourne, Australia with five years experience working in the Automotive industry. Currently working in the Advanced Driver Assistance Systems (ADAS) team within Vehicle Engineering at the Ford Australia Proving Grounds, working with active safety vehicle features. I am current a subject matter expert for the testing of new iterations of Automated Emergency Braking in Australia.

I have past experience in multiple Product Development roles and a broad technical skill-set including Computer-Aided Design (CATIA, SolidWorks, NX), Manufacturing Launch, Design and Release, Testing and Validation, Failure Mode Avoidance and root cause analysis problem solving.
In addition to my technical engineering roles, I have experience non-technical roles, including managing strategy and back-end system development for Ford Australia's extra-curricular STEAM program (Science, Technology, Engineering, Arts, Mathematics), which involves volunteering, mentoring, education and diversity outreach in the field of STEM. 
I am on the committee for Ford's Professional Women's Network, which provides an inclusive environment for women at Ford as well as influence to strategy and changes within the workplace to increase gender equity. 

I hold technical qualifications of a 2014 Bachelor of Mechanical Engineering (Honours), and Bachelor of Arts (major in Criminology, minor in Philosophy), from Monash University.

I consider myself to be highly creative, with extra-curricular interests including ceramics, reading, psychology, gender studies, ethics and morality, documentaries, travel and culture. 
Video