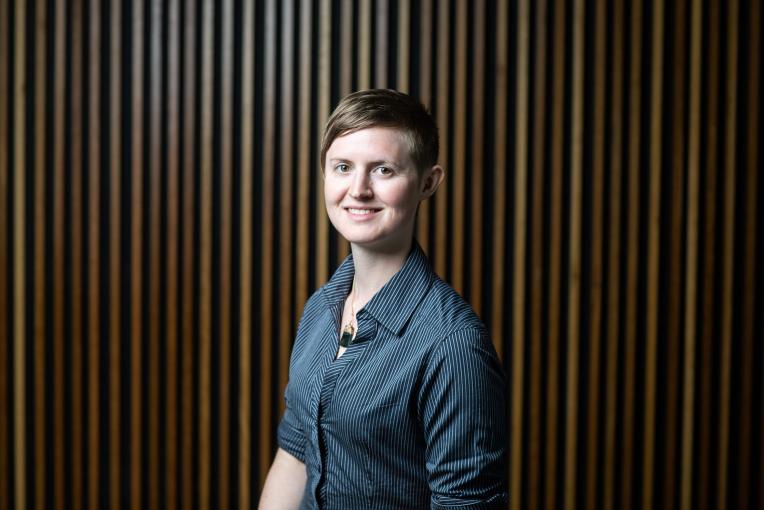 Lisa Ottenhaus
Lecturer
The University of Queensland

Brisbane, QLD
Contact
Contact me for
Mentoring
Providing an expert opinion
Conference presenting
Opportunities to collaborate
Biography
Overview:
04/2015 – 05/2019 PhD Structural Engineering, University of Canterbury, Christchurch, New Zealand
Thesis: Seismic Performance of Connections in Timber Buildings.
09/2012 – 02/2015 MSc Structural Engineering, Delft University of Technology, Delft, The Netherlands
Thesis: Towards a Design Method for Bamboo Geodesic Domes.
10/2009 - 08/2012 BSc Civil Engineering, Karlsruhe Institute of Technology, Karlsruhe, Germany
Thesis: Concept and Construction of Tension Elements for the Optimized Design of Roofs.
About me:
I research structural timber engineering and lecture timber design at the University of Queensland. I have mostly worked on timber connections, tall timber buildings, and seismic design, but I have also worked with bamboo in the past. My passions are sustainability in construction, climate change mitigation and adaptation through modular timber buildings, affordable housing, seismic safety, zero-energy homes construction, and design for circularity (think circular economy). I collaborate with colleagues from architecture, durability experts, fire safety experts, wind engineers, experts in building physics and many partners from industry.
Together with colleagues from academia and industry I am working on smashing the glass ceiling (or more chipping away on it) and diversifying the construction industry. I am a feminist, LGBTQIA+ ally, and advocate for accessible and affordable education.
Feel free to check in for PhD and Master's project opportunities from time to time and get in touch if you have idea for research collaboration!
---
Lisa identifies as lgbtqia+.