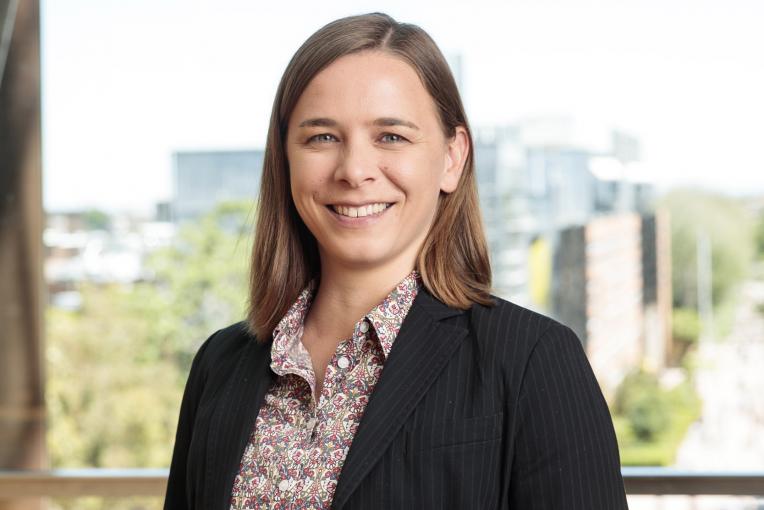 Lisa Harvey-Smith
Professor
UNSW
Australian Government Women in STEM Ambassador
UNSW
Advisory Group
Australian Space Agency

Sydney, NSW
Contact
Contact me for
Mentoring
Sitting on boards or committees
Providing an expert opinion
Outreach activities
Conference presenting
Opportunities to collaborate
Biography
Professor Lisa Harvey-Smith is the Australian Government's Women in STEM Ambassador and a Professor of Practice at the University of New South Wales. In her role as Women in STEM Ambassador, Lisa is responsible for increasing the participation of women and girls in Science, Technology, Engineering and Mathematics (STEM) studies and careers across Australia.
She is an award-winning astrophysicist with research interests in the birth and death of stars and supermassive black holes. Lisa serves on the Australian Space Agency's Advisory Group and previously worked on the Square Kilometre Array – a continent-spanning next-generation radio telescope that will survey billions of years of cosmic history.
She is a presenter on the popular ABC Television show Stargazing Live, a frequent keynote speaker and a regular science commentator on TV and radio. In 2016 she was awarded the Eureka Prize for Promoting the Understanding of Australian Science Research and was a recipient of the CSIRO Chairman's Medal for her contributions to the Australian SKA Pathfinder Telescope. 
Lisa has written two popular science books: When Galaxies Collide and the children's book Under the Stars: Astrophysics for Bedtime. She has performed in theatres across Australia, including her self-penned When Galaxies Collide tour in 2018 and live tours with Apollo moon walking astronauts Buzz Aldrin, Charlie Duke and Gene Cernan.
---
Lisa identifies as lgbtqia+.
Video