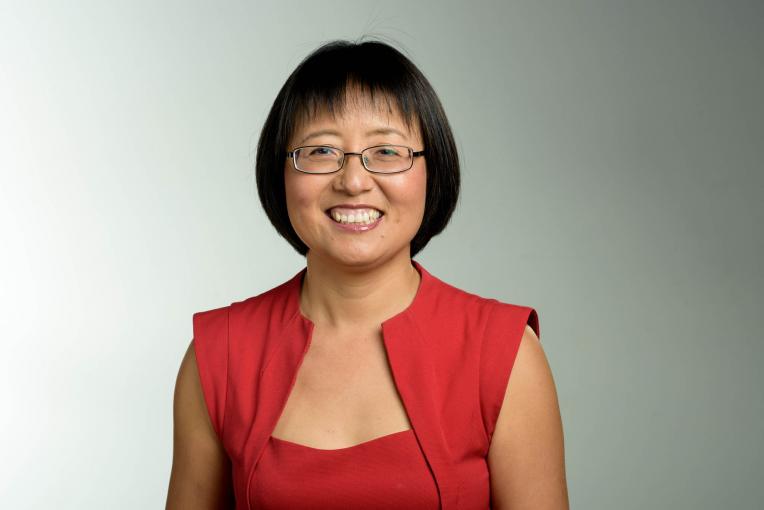 Lindy Chen
President
Australia Blockchain Alliance
Mentor
Small Business Solutions
Judge
Telstra Business Awards
Founder
Frethan Chain
President
Sunnybank chamber of commerce
CEO
ChinaDirect Sourcing

Brisbane, QLD
Contact
Contact me for
Mentoring
Sitting on boards or committees
Providing an expert opinion
Outreach activities
Conference presenting
Opportunities to collaborate
Biography
Lindy Chen has 20 years' experience in international trade. She is the founder of China's international procurement system, the founder and managing director of the global business ChinaDirect Sourcing - a leading sourcing company in Australia. Since its establishment in 2005, it has been in the leading position in the Australian import and export service industry. It is the only global service partner of Alibaba in Australia. She is also the author of the best-selling book "How to Import from China".
Lindy Chen is also the founder of Frethan Chain - a trusted international trade certificate storage platform based on blockchain technology. This blockchain network connects users with global trade needs, via the Frethan Chain big data credit network, through the incentive mechanism of a shared ecosystem. Frethan establishes an international trade ecosystem founded on an ethos of trust and provision of efficient autonomy. Frethan values every seller and buyer, and makes all interactions and elements in processes beneficial to the Frethan community. After years of research and development & 3 million AUD investment, the technology of Frethan chain has been recognized by the judicial institutions of 16 cities in China.
Lindy Chen is the advisor of ContraCoin - an International Real Estate Platform empowered by blockchain technology.
Lindy is a blockchain entrepreneur and she is passionate about technology. She saw blockchain as the future of the technology. Lindy sets the goal to grow and enhance the Australian Blockchain community and to further enhance the ecosystem. To achieve this, Lindy and her team, through the local community, and industry professionals aim to develop and bring forward activities such as:
• Social media content sharing
• Training and education programs
• Forum and workshop
• Weekly Meetup groups
• Incubation programs
• Community exchange and innovation challenges
So far, Lindy Chen lead her team organized numerous events:
• Sep 2018 a blockchain forum with 300 participants;
• Nov 2018 two workshop with 140 people discussed Blockchain impact.
• Feb 2019 and May 2019 in Brisbane with 150 people discussed the blockchain real for business application.
• Since 24th May 2019, a weekly blockchain meetup started in Brisbane.   
• On 7th & 8th Oct 2018 we run a 2 days Master Class on blockchain and whitepaper  
• Daily blockchain YouTube updates
Lindy and her team on 5th March 2019 presented the ContraCoin project at the establishment ceremony of "blockchain application and investment alliance" in front of more than 500 participants in Hongkong.
Lindy Chen is the founding president of Australia Blockchain Alliance (ABA) - a Not-For-Profit Association originated in Queensland Australia. She aims to set up ABA to educate, develop and empower the Blockchain community of Australia and connect with both global leaders and best practice. Her main objective is to uplift the Blockchain ecosystem and community and to address the critical skills gap in Australia with respect to Blockchain technology. 
Australia Blockchain Alliance has also set up vital partnership with more than 10 organizations in HK, Philippines, Japan and China. We have also invited China's leading Blockchain Authority to deliver educational program for our participants.
Lindy chen has presented the following topic related to blockchain:
1. Blockchain 101;
2. Frethan – a trusted international trade certificate storage platform
3. Blockchain & supply chain
4. Making blockchain real for business
5. Blockchain and future;
6. Facebook libra 101;
7. Facebook libra and bitcoin;
8. Blockchain and new retail.  
Lindy has made a great effort to improve understanding of and support for blockchain technology among the small business / start up sector.
Lindy is a dynamic, 'bicultural' business facilitator blending the best from the East and the West, with a natural ability to connect people from diverse backgrounds. She is considered one of Australia's foremost experts on doing business with China, and was the winner of a International Woman of the year Awards Stevie awards 2015.
She is also the founder of the Australian Charities Buying Group, which makes it possible for charities to source and import commonly needed products from China cooperatively, thus saving on costs and time.  
She is a mentor for the QLD government. So far she has mentored more than 900 different business's and has been instrumental in helping them achieve their objectives.  
She is the president of Sunnybank Chamber of commerce. Under her leadership, within one year, she has tripled the membership of Sunnybank Chamber of commerce, and reached their yearly goal of with 200 members.  
Lindy has helped many of her clients entering into the China market. She and her team has sold 1 million dollar property on wechat to china within 2 hours; they also export product and services to China.  
Lindy have spoken for CBA, ANZ, BOQ, Redland city Chamber of Commerce and Southeast Chamber of Commerce etc. Lindy has also spoken for WNA in 7 different cities, and CBA – national tour.  Womens leadership symposium 2016 and 2019.  
Lindy has trained many organization in Chinese culture awareness topic, such as Brisbane city council, central Queensland University, TAFE QLD, TAFE Adelaide, lend lease, Adelaide city council, Adelaide University, etc. Lindy's goal is reaching 3000 people every year, to increase awareness about China for western world, to improve the success rate of small business operation.  
Lindy has also trained 20 youth ambassadors from Emirates Diplomatic Academy in Abuddabi, UAE, about Chinese etiquette and cultural awareness, as well as 36 strategy.
Lindy is the 2019 Telstra business awards judge and the only recipients of the 2019 lord mayor multicultural scholarship of Australian institute of company directors course.
---
Lindy identifies as culturally and linguistically diverse.
Video