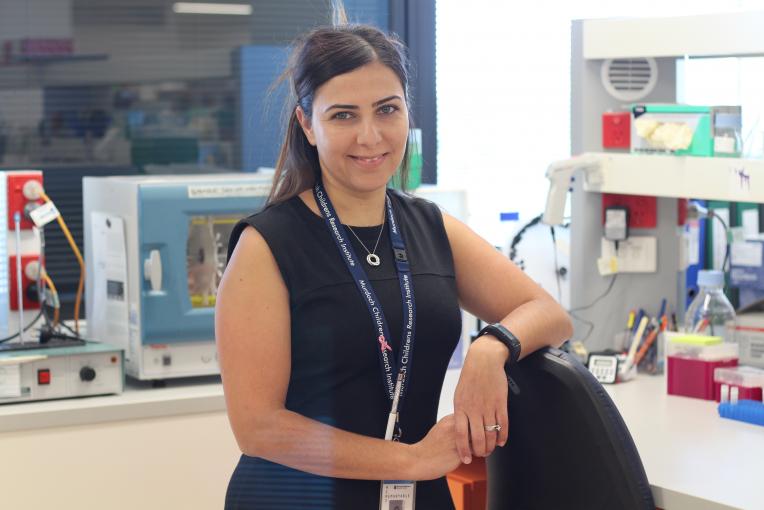 Kiymet Bozaoglu
Team Leader
Murdoch Children's Research Institute

Parkville, VIC
Contact me for
Mentoring
Sitting on boards or committees
Providing an expert opinion
Outreach activities
Conference presenting
Opportunities to collaborate
Biography
Dr Kiymet Bozaoglu is a molecular biologist and Team Leader within the Neurogenetics Group at the MCRI.
Kiymet research is multidisciplinary and has extended to a number of a complex diseases. She currently leads the molecular aspects of the Genetics of Autism project at the MCRI.
Over the course of her career, Dr Bozaoglu has developed expertise in novel gene identification in large family cohorts and subsequent validation using functional models. Kiymet has also developed an extensive stem cell modelling program enabling differentiation of patient derived-stem cells into brain cells to determine how the mutations identified in our patients may be contributing to autism.
Dr Bozaoglu's previous work includes the discovery of novel gene TRAK2, and a novel adipokine, chemerin which have contributed the fields of cardiovascular disease and metabolic syndrome research respectively.
Apart from her passion and dedication for science, Dr Bozaoglu enjoys supervising and mentoring staff and students. She sits on five PhD advisory panels in addition to mentoring several postdocs, PhD students and Research Assistants throughout the institute.
Dr Bozaoglu is also passionate about championing change in the Australian scientific community to increase diversity and inclusivity. She is is co-chair of the MCRI postdoc society, chair of the MCRI Gender Equity Committee and is part of the advisory committee for the Women in Science Parkville Precinct. 
With these committee responsibilities, Dr Bozaoglu aims to bring equity in science. This is not just about achieving gender equity, but to empower all scientists to be the best that they can be in the absence of prejudices against their gender, race or religion. Science is about striving for excellence and making valuable contributions to our health systems and patient care.
Video