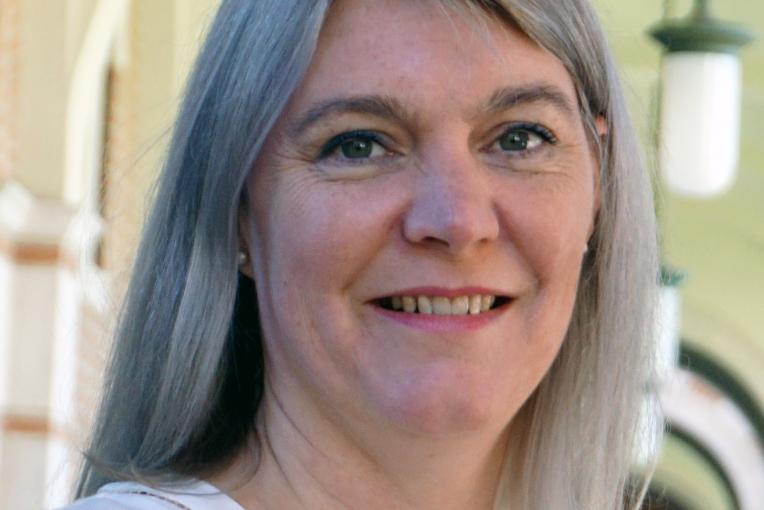 Karin Verspoor
Professor
The University of Melbourne

Melbourne, VIC
Contact
Contact me for
Sitting on boards or committees
Providing an expert opinion
Outreach activities
Conference presenting
Opportunities to collaborate
Biography
Dr Karin Verspoor works at the intersection of Science and Technology, applying computation to analysis and interpretation of biological and clinical data, particularly unstructured text data. Karin is a Professor in the School of Computing and Information Systems at the University of Melbourne, as well as the Deputy Director of the University's Health and Biomedical Informatics Centre. She was previously a Principal Researcher at NICTA's Victoria Research Lab and served as the Scientific Director for Health and Life Sciences. Karin headed a research team at NICTA in Biomedical Informatics. Karin moved to Melbourne in December 2011 from the University of Colorado School of Medicine, where she was a Research Assistant Professor in the Center for Computational Pharmacology and Faculty on the Computational Bioscience Program. She also spent five years at Los Alamos National Laboratory, nearly five years in start-ups during the US Tech Bubble, and a year as a Research Fellow at Macquarie University. She received her undergraduate degree in Computer Science from Rice University (Houston, TX) and her MSc and PhD degrees in Cognitive Science and Natural Language from the University of Edinburgh (UK).
Karin is a third-culture kid, and speaks Spanish and Dutch well in addition to both American and Australian English.
---
Karin identifies as culturally and linguistically diverse.
Video