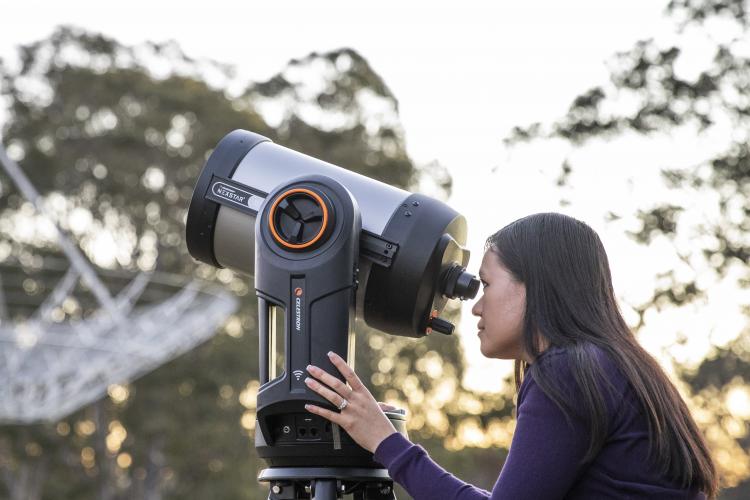 Karen Lee-Waddell
Postdoctoral fellow
CSIRO Astronomy and Space Science
Project Scientist
WALLABY Survey (https://wallaby-survey.org)

Sydney, NSW
Contact
Contact me for
Providing an expert opinion
Outreach activities
Conference presenting
Opportunities to collaborate
Biography
Dr Karen Lee-Waddell is currently a Postdoctoral Fellow with CSIRO in Astronomy and Space Science as well as the Project Scientist for WALLABY, the all-sky neutral hydrogen survey that is being conducted on the CSIRO's new telescope, the Australian Square Kilometre Array Pathfinder (ASKAP). 
Karen completed all of her education in Ontario, Canada -- including a PhD at Queen's University, MSc at the Royal Military College of Canada, BA(hons) at McMaster University, and a BSc(hons) also at McMaster. Five years ago, she moved to Sydney, Australia to pursue a dream of exploring the Universe with the capabilities made possible by CSIRO and the Australia Telescope National Facility. Karen's research focuses on galaxy interactions and physical processes governing these systems, in order to better understand how the Universe is evolving and hopefully solve some of the greatest mysteries of the still unknown. 
---
Karen identifies as culturally and linguistically diverse.
Video
https://orcid.org/0000-0003-4844-8659