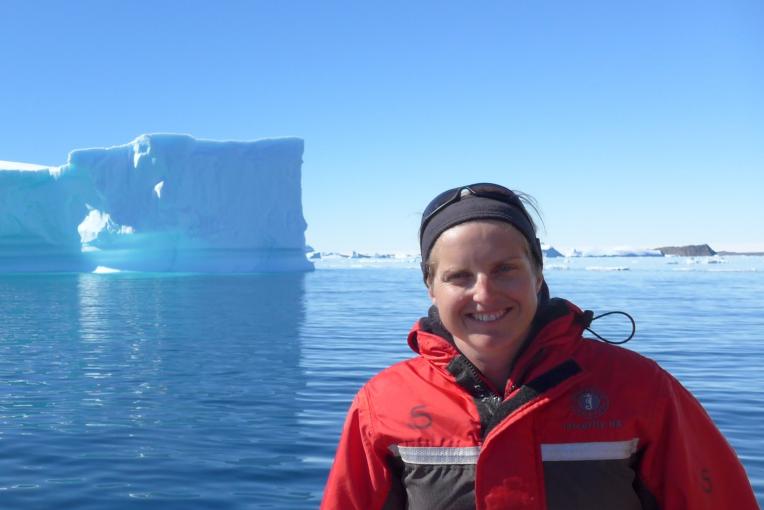 Jodie Smith
Marine geoscientist
Geoscience Australia

Canberra, ACT
Contact
Contact me for
Mentoring
Sitting on boards or committees
Providing an expert opinion
Outreach activities
Conference presenting
Opportunities to collaborate
Biography
Dr Jodie Smith is a marine geoscientist with a passion for Antarctica. Her research involves mapping and understanding the physical seafloor environment around the Antarctic margin to inform environmental management and policy. Her work spans from the shallow coastal waters to the continental shelf and slope and into the deep ocean and through multidisciplinary collaborations, provides fundemental baseline information to support a range of scientific applications, including oceanography, biodiversity and paleoclimate research.
Jodie is the Australian representative on a number of international bodies, including the Scientific Committee for Antarctic Research (SCAR) Antarctic Seismic Data Library System, the SCAR International Bathymetry Chart of the Southern Ocean (IBCSO) Expert Group and the GEBCO-Nippon Foundation Seabed 2030 Project Southern Ocean Regional Mapping Board. Through these bodies, Jodie works with data managers and technical experts to ensure high-quality fundamental seafloor data is publicly available to support scientific, strategic and operational applications.
Jodie studied at UNSW, completing an undergraduate degree in Environmental Science and a PhD in geochemistry in the School of Biological, Earth and Environmental Sciences. She joined Geoscience Australia in 2004, initially leading projects on estuarine nutrient cycles. She also worked as a water quality specialist in Vietnam. Jodie has a broad range of experience in geochemistry, geomorphology, sedimentology, water quality, ocean acidification and benthic habitat mapping and her current role is as a marine geoscientist in the Antarctic Geoscience program at Geoscience Australia.