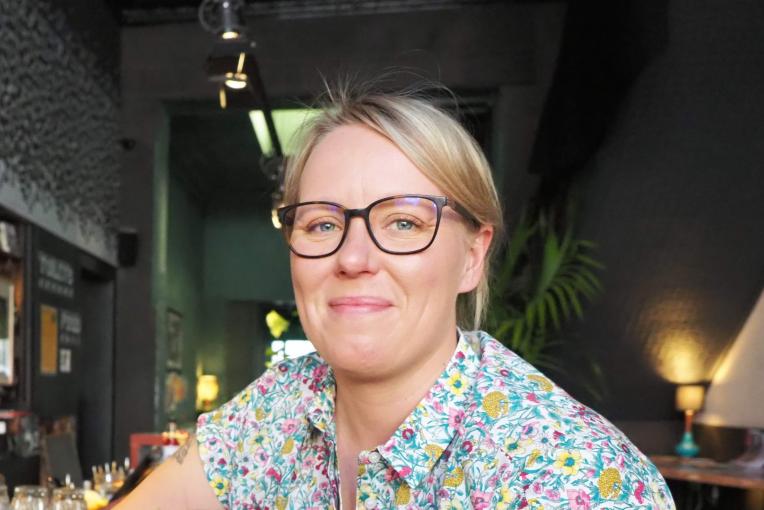 Jessica Stromberg
Research Scientist
CSIRO Mineral Resources

Fremantle, WA
Contact
Contact me for
Mentoring
Sitting on boards or committees
Providing an expert opinion
Outreach activities
Conference presenting
Opportunities to collaborate
Biography
I am Canadian geoscientist with expertise in ore deposit geochemistry and the application of geochemical and spectroscopic techniques to ore systems throughout the mining cycle. I have also research experience and interest in the fields of astrobiology and planetary science.
I joined CSIRO Mineral Resources in August 2018 and am the team leader of the Mineral Footprints team. In this role I am involved in new technology development as a part of Project 3 of MinEx CRC, spectral research as a part of the National Virtual Core Library, as well as other projects across multiple commodities applying the combined use of lab and field based spectroscopic and geochemical techniques to address industry relevant problems.
I have a BSc. Honours in Biochemistry (2011) and completed my PhD in Geology and Planetary Science at the University of Western Ontario (2018) where I worked throughout Canada's Superior Province on Archean orogenic gold systems and gained industry experience as an underground production geologist. I also spent a year a post-doctoral fellow at the University of Winnipeg where I was involved in planetary science research and taught undergraduate level mineralogy and earth science courses.
I enjoy science communication and am passionate in my belief that diversity is the key to successful, creative, and innovative scientific research and informed policy. An integral part of securing that for the future of is broad representation and visibility of historically excluded groups including but not limited to women and LGBTIQA+ individuals within the scientific community. I am an active member of Pride@CSIRO, the CSIRO Mineral Resources D&I committee, am on the national committee for QueersInScience, and the Australian Academy of Science National Committee for the Earth Sciences as the EMCR member.  
---
Jessica identifies as lgbtqia+.