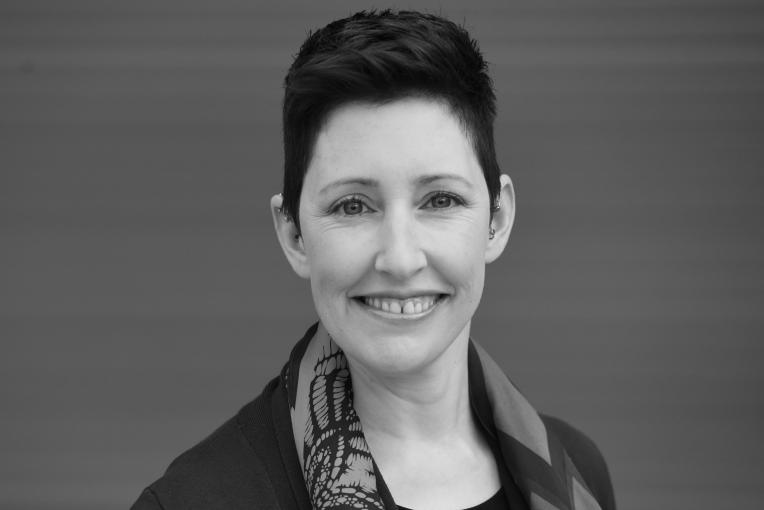 Janet Sluggett
Senior Research Fellow
University of South Australia
Non-executive director
MedicAlert Foundation Australia
Professional Services Pharmacist
CPIE Pharmacy Services

Adelaide, SA
Contact
Contact me for
Mentoring
Sitting on boards or committees
Providing an expert opinion
Outreach activities
Conference presenting
Opportunities to collaborate
Biography
Janet is a Senior Research Fellow (NHMRC Early Career Fellow) at the School of Health Sciences, University of South Australia. She is also an Adjunct Research Fellow at the Centre for Medicine Use and Safety, Monash University and an Affiliate Post-doctoral Researcher at the South Australian Health and Medical Research Institute. Janet is a Professional Services Pharmacist at CPIE Pharmacy Services and a Non-executive director of the Australia MedicAlert Foundation.
Janet's fellowship focuses on using 'Big Data' to maximise the benefits and reduce the risks relating to medicines use among older people receiving community and residential aged care services. Janet is a South Australian based researcher and she collaborates closely with the NHMRC Cognitive Decline Partnership Centre, residential aged care providers, and the Registry of Older South Australians (ROSA). 
Janet also conducts research to support new models of pharmacy practice. For example, Janet is currently collaborating with aged care providers and other industry partners on an NHMRC-funded randomised controlled trial to simplify medication regimens for residents of aged care facilities.
Janet has been nationally recognised for excellence as an early career pharmacist researcher. She received the 2017 Australian Association of Gerontology SA Robert Penhall Early Career Research Award and the 2018 British Pharmacological Society/Australasian Society of Clinical and Experimental Pharmacologists and Toxicologists (ASCEPT) Outstanding Young Investigator Award. Janet received the Pharmaceutical Society of Australia SA/NT Pharmacist of the Year Award 2017 in recognition of her significant contributions to pharmacy research, community engagement and professional development.
Janet is a registered pharmacist with recent clinical experience in the acute care setting. She is a Fellow of the Society of Hospital Pharmacists of Australia and she is accredited to perform medicines reviews. Janet is an invited member of the New Drugs Advisory Group for the Australian Pharmaceutical Formulary and Handbook. She is also an active member of the Editorial Board for Drugs-Real World Outcomes and Assistant Editor for the Journal of Pharmacy Practice and Research.
Featured
Award
Fellow of the Society of Hospital Pharmacists of Australia
2018
British Pharmacological Society/Australasian Society of Clinical and Experimental Pharmacologists and Toxicologists (ASCEPT) Outstanding Young Investigator Award
Award
2018
Certara New Investigator Award
Award
2018
Best Contributed Oral Paper Prize at the Pharmaceutical Society of Australia PSA18 Conference
Award
2017
Pharmaceutical Society of Australia SA/NT Pharmacist of the Year Award
Award
2017
Australian Association of Gerontology (AAG) SA Division 2017 Robert Penhall Early Career Research Award
Award
2016
Best Poster Prize at the US National Home Infusion Association 25th Annual Conference and Exposition
Award
2015
University of South Australia Division of Health Sciences Postgraduate Thesis Prize
Award
2019
Best Oral Presentation by an Early Career Researcher at the Australian Dementia Forum 2019
Award
2019
Winnovation SA Award for Social Impact