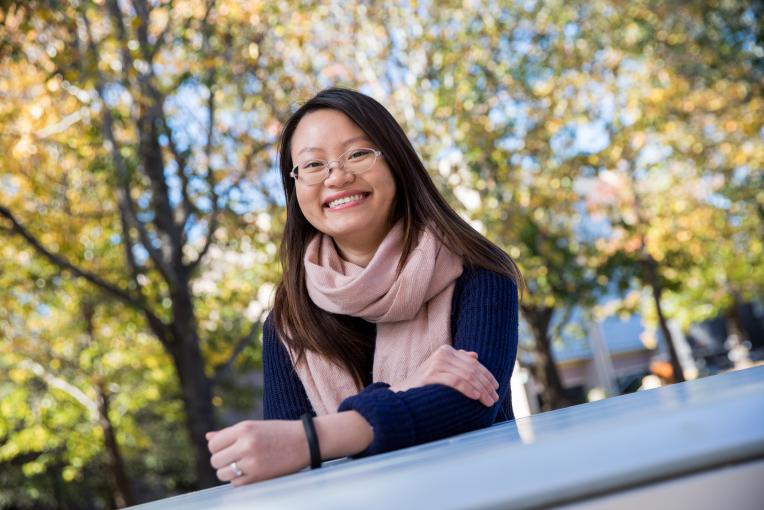 Huong Ly Tong
PhD Researcher
Westmead Applied Research Centre, University of Sydney

Macquarie Park, NSW
Contact
Contact me for
Mentoring
Sitting on boards or committees
Providing an expert opinion
Outreach activities
Conference presenting
Opportunities to collaborate
Biography
I am a Digital Health scientist and consultant. I am currently doing a PhD at Westmead Applied Research Centre, University of Sydney. My research examines how cool technology (e.g. Artificial Intelligence, mobile apps, social media) can support behaviour change. My research is supported by the Australia's Research Training Program scholarship.
I have a background in Public Health & Health Informatics. In 2017, I completed a Master of Research in Health Informatics, composed of a systematic review and a mixed-methods experimental study looking at the efficacy and acceptability of a mobile social networking app for physical activity. In 2015, I graduated from Bachelor of Health Sciences at Macquarie University with Vice Chancellor's Commendation for Academic Excellence. I have been awarded a number of prizes and travel grants for excellent academic and research performance from University of Göttingen (Germany), Macquarie University, CSIRO, University of Sydney Medical School, and Golden Key Society. 
I believe that in the wise words of Albus Dumbledore that "Differences of habit and language are nothing at all if our aims are identical and our hearts are open." I am an advocate for gender and cultural diversity, as I believe that we can all benefit from multiple viewpoints and experiences.
---
Huong Ly identifies as culturally and linguistically diverse.