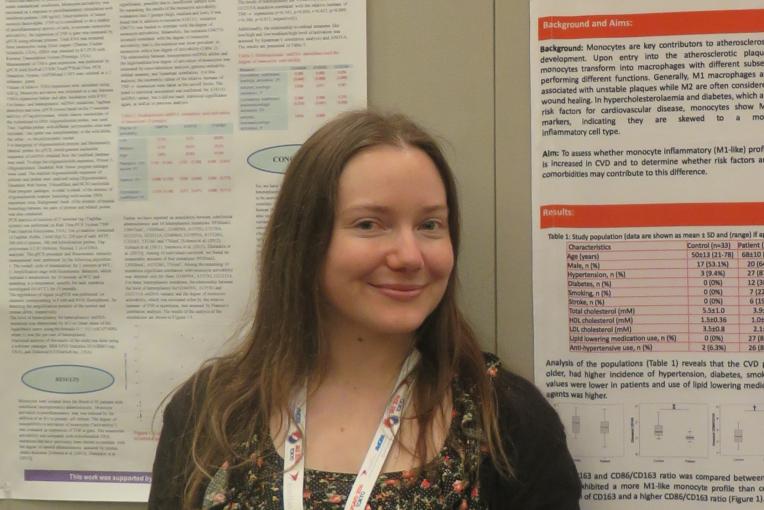 Helen Williams
Senior Scientific Officer
Westmead Hospital
Research Fellow
The University of Sydney

Westmead, NSW
Contact
Contact me for
Mentoring
Sitting on boards or committees
Providing an expert opinion
Outreach activities
Conference presenting
Opportunities to collaborate
Biography
Cardiovascular events such as heart attack and stroke are a leading cause of death worldwide. In my postdoctoral position at Westmead Hospital, I do research with the aim to improve the diagnosis and treatment of patients with cardiovascular disease. I work part time so I can balance this with bringing up my young children.
To explain in more detail, I examine alterations to monocytes, a type of white blood cell, in a number of disease states, and in people with increased risk factors. These cells contribute to the development of fatty plaques in the blood vessel walls, which underlies cardiovascular disease.
Prior to my focus on cardiovascular disease, I completed my PhD at The University of Sydney (conferred 2012) in the area of obesity and metabolism. In this work I found that mice lacking a gene called Klf3 remain lean even when fed a high-fat diet.
I enjoy sharing my work and insights into life as a scientist with a range of people and have been involved in primary and secondary school outreach, as well as research training of undergraduate and postgraduate students.