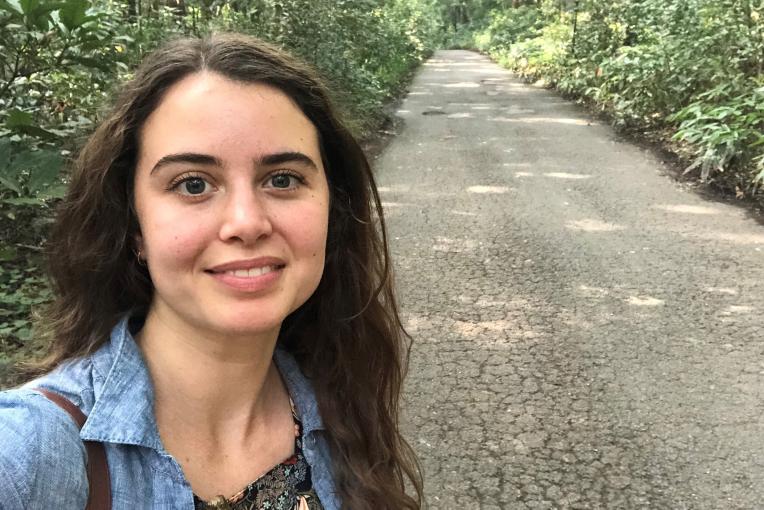 Hannah Auricht
Remote Sensing Specialist
RegenCo

Adelaide, SA
Contact
Contact me for
Mentoring
Sitting on boards or committees
Providing an expert opinion
Outreach activities
Conference presenting
Opportunities to collaborate
Biography
I am a PhD graduate from the University of Adelaide. I started out as an undergraduate in Marine Biology, but soon realised the potential of remote sensing and earth observation for monitoring of broad scale ocean processes.
My research background involved remote sensing of ocean colour and water quality - this enabled me to marry my love and interest in marine ecosystems with real world monitoring capabilities and applications. In other words, I use satellite imagery of the earth to monitor and better understand changes in coastal marine environments. My hope is to produce research which can inform better management decisions and policy. More specifically, I am interested in how changes in river flow due to management or drought events can affect coastal environments and coastal water quality. How strong is the relationship between coastal water quality and river flow? How important is this relationship and how will it change over space and time due to climate change, or as we further modify river flow? We need to try and answer these questions to better prepare for the future and to protect and conserve our coastal ecosystems and species. 
Currently I am lucky enough to work as a remote sensing specialist for a carbon farming and accounting organisation. We are passionate about restoration, carbon capture and adding financial value to Australia's unique inland rangeland environments. My work involves many remote sensing and monitoring techniques and skills which I have developed throughout my PhD. It is a pleasure to work in this space.
I'm also very passionate about women in STEM! I hope my passion for science and my love of remote sensing is interesting if not inspiring to other women considering STEM careers. I hope more women and minorities in STEM become visible to the public, and take up STEM career paths.