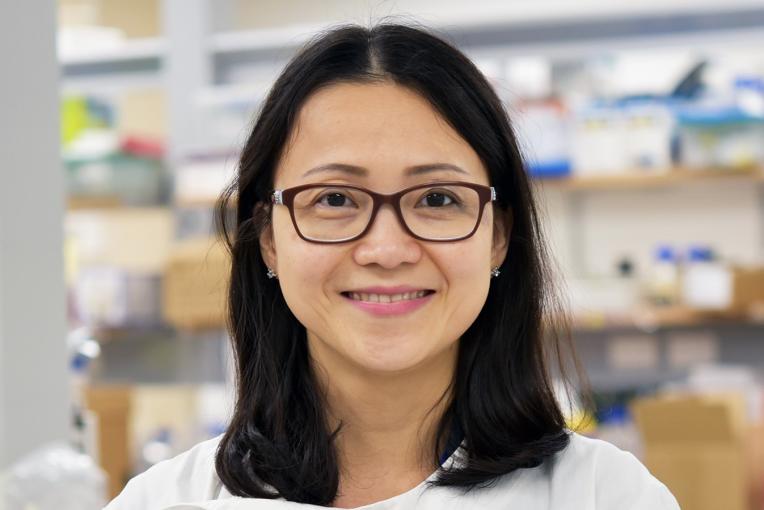 Hang Ta
Associate Professor - Heart Foundation Future Leader Fellow
Griffith University

Brisbane, QLD
Contact
Contact me for
Mentoring
Sitting on boards or committees
Providing an expert opinion
Outreach activities
Conference presenting
Opportunities to collaborate
Biography
Hang Ta is an Associate Professor and Heart Foundation Future Leader Fellow at Queensland Micro- and Nanotechnology Centre and School of Environment and Science at Griffith University.
She currently leads a team of 9 students working on nanomaterials for diagnosis and treatment of cardiovascular and cancerous diseases. Her research addresses solutions for current problems in diagnosis and treatment of diseases. She is a pioneering bio-nanomaterials researcher developing innovative nanomaterials and magnetic resonance imaging (MRI) nanosensors for molecular imaging and drug delivery for cardiovascular disease. Ta's team has great expertise in the full suite of forefront material synthesis and characterization techniques, and is skilled in the design of molecular imaging agents and drug delivery systems based on metal oxide and biocompatible polymers.
A/Prof Ta has been awarded a number of prizes, grants and prestigious fellowships such as National Heart Foundation postdoctoral fellowship, NHMRC ECR fellowship and Heart Foundation Future Leader Fellowship. She has secured over $3.4 million ($3.2 million as CIA) in competitive grant funding from national funding agencies for both discovery and infrastructure projects. Hang has published papers in journals with high impact factor such as Nature Protocols (Jif: 13.74), Circulation Research (Jif: 15.861), Biomaterials (Jif: 10.396) and Journal of Controlled Release (Jif: 8.078). Her research on iron oxide nanoparticles for molecular imaging of thrombosis was highlighted on cover page of Circulation Research, a second-ranked journal in the field of cardiovascular research.
A/Prof Ta is on Editorial Boards and is a peer reviewer for a number of journals, a chair/co-chair of conferences, serve on the committees of scientific societies, is an assessor for Masters/PhD theses, and a peer reviewer for project/fellowship applications nationally (NHMRC, Heart Foundation) and internationally (Scottish Government). Hang has links both across Australia and internationally, such as Baker IDI Heart and Diabetes Institute, Monash University, University of Melbourne, University of Wollongong, Curtin University, Uniersity of Queensland, Queensland University of Technology, Princess Alexandra Hospital, Prince Charles Hospital, Ho Chi Minh City University of Technology (Vietnam), University of Freiburg (Germany), and Soochow University (China).
---
Hang identifies as culturally and linguistically diverse.