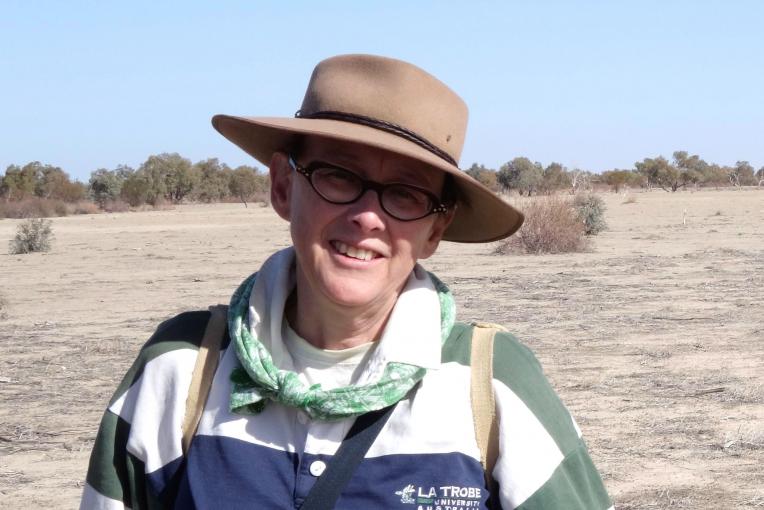 Gresley Wakelin-King
Consultant geomorphologist
Wakelin Associates
Hon. Research Fellow
La Trobe University, Dept. Ecology, Environment, Evolution

Melbourne, VIC
Contact me for
Sitting on boards or committees
Providing an expert opinion
Outreach activities
Opportunities to collaborate
Biography
I'm a geologist, and I started my career in the mid-1980s, making regional-scale maps for the NT Geological Survey in Alice Springs. Amazing country, amazing rocks, and a great place to live. As a mapping generalist I was dealing with everything from deep-crustal metamorphics to regolith, but eventually found my way to an abiding interest in desert rivers, their processes and how they support drylands ecosystems. My reseach tools are geomorphology, sedimentology, and spatial science.
Geomorphology is the science of landscape – recognising landforms, and understanding the processes which create and sustain them. These things are important to rangeland ecosystems because in the drylands, where water and nutrients are limited, processes which control water and sediment distribution also control life. Geomorphology is a wonderful way to understand a place's story over geological time, and to see how that deep history impacts day-to-day experiences. It adds a new dimension of information to land management plans, rehabilitation treatment design, range and catchment condition assessments, and identification of valuable or vulnerable parts of your property. My most recent work is developing a short course in landscape processes for the stakeholders and land managers of South Australia's Arid Lands and the Western division of NSW.
When I am not geologizing, I'm either with my family or volunteering with Girl Guides Victoria. I like activities that build communities, teaching, drone flying, and playing RPGs and computer games when I get the chance. I'm very fond of Aussie and Anglo-Celtic folk. Be warned, a field trip with me is an opportunity to karaoke the folk music revival of the 1970s-1990s.
Video