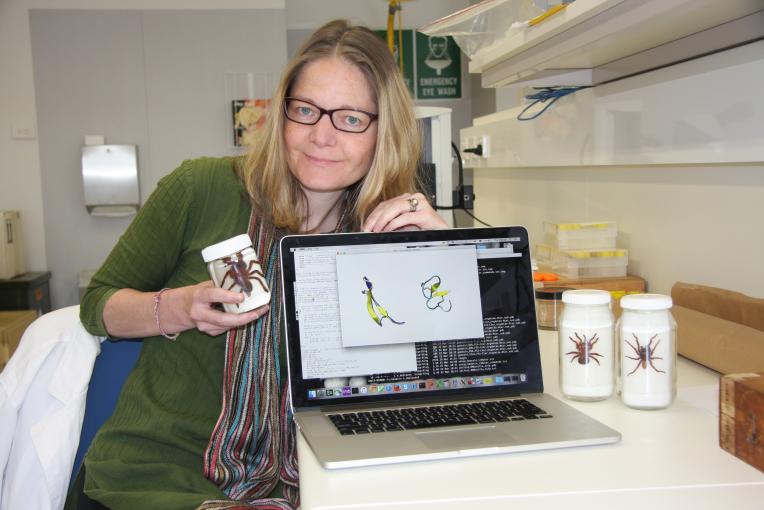 Evelyne Deplazes
Chancellor's Research Fellow
University of Technology Sydney

Sydney, NSW
Contact
Contact me for
Mentoring
Sitting on boards or committees
Providing an expert opinion
Outreach activities
Conference presenting
Opportunities to collaborate
Biography

I am a biophysical chemist and computational scientist and I am fascinated by the molecular world. My research is driven by my passion for science and my innate curiosity to 'solve puzzles'.
I have worked in scientific research for more than 10 years through which I have developed strong analytical and problem solving skills. My research sits at the interface of chemistry, biophysics, pharmaceutical and computational sciences and I have extensive experience in translating knowledge gained from fundamental science into rational drug design approaches. My excellent communication skills and mindful approach to leadership enable me engage with scientists and stakeholders from different fields to address complex challenges in science and medical research. 
My current research combines computer simulations and biophysics experiments to understand how small molecules interact with biological membranes. This includes studying how peptides derived from animals and plants or the chemical compounds found in honey interact with cell membranes and how we can use this to develop new pharmaceutical approaches to treating cancer, infectious diseases and neurological disorders. 
Apart from my research I am passionate about supporting diversity and equity in STEM and teaching the next generation of scientists to be 'critical thinkers'.