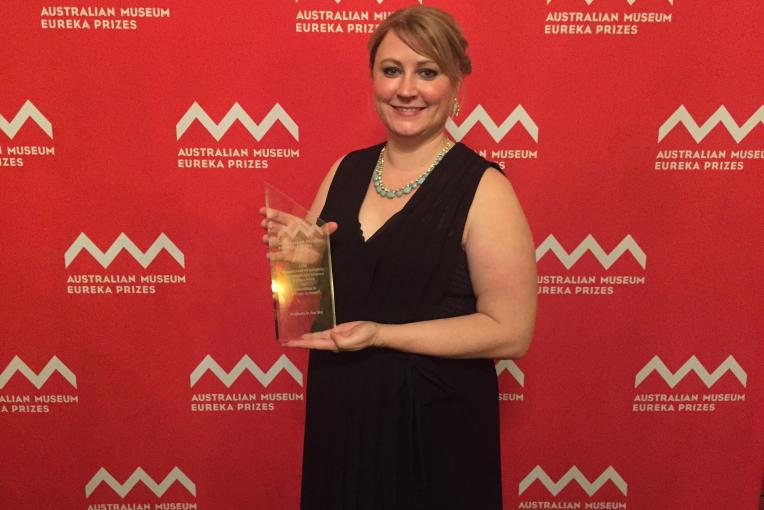 Emma Donnelly
Director
Comm-it : communication solutions with science
Strategic Project Manager
BioMelbourne Network

Melbourne, VIC
Contact
Contact me for
Mentoring
Sitting on boards or committees
Providing an expert opinion
Outreach activities
Conference presenting
Opportunities to collaborate
Biography
Starting her life as the daughter of two science teachers was always going to end with Emma working in Science Communication. She just didn't know it at the time. With over 20 years of science communication, strategy, education and engagement experience under her belt, Emma has worked for not-for-profit science centres like Scitech, run national programs for CSIRO Education, launched a digital Planetarium, taught people to fish sustainably and worked at several universities, including nine years at Curtin University as Science Outreach Manager. Through this work her programs have won numerous awards such as a Eureka Prize and Premier's Science Awards.
A seasoned presenter and trainer, Emma has worked both in national and international arenas. In 2017, 2018 and 2019 she was contracted as the national trainer for the British Council's FameLab completion (prior to this she was contracted as the WA state trainer for the program). She's worked on radio and TV. But most recently she's moved into the field of science and food and has started Culinary Science. A business focussed on science communication around food, cooking and nutrition. This came about after representing Western Australia in My Kitchen Rules. Since MKR she's self-published a mini-cookbook Eat, Drink, Think – recipes for the evidence based cook and is now writing her second.
Emma also has a communications and engagement business called Comm-it that focuses on STEMM. Comm-it is a collection of highly skilled and experienced communicators located across Australia. The team are passionate about and specialise in science, technology, engineering, maths and health. Having worked in science communications for decades, we are well connected and have a comprehensive knowledge of the space in Australia and internationally.