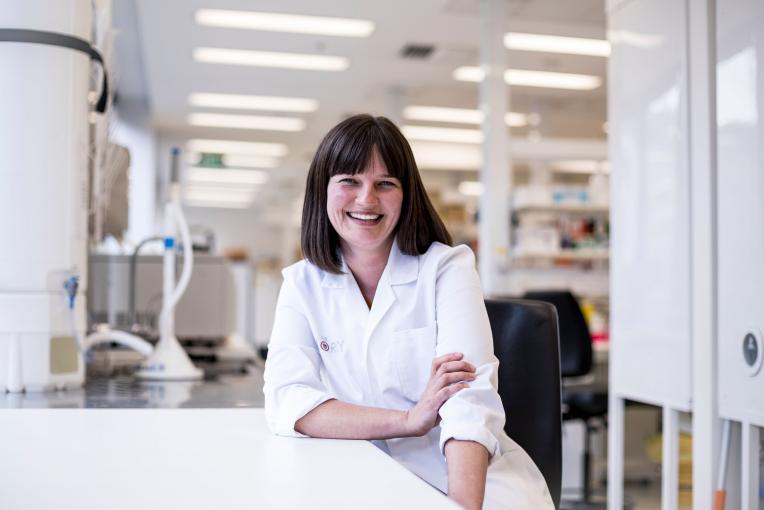 Emma Burrows
Research Fellow
Florey Institute of Neuroscience and Mental Health
Board director
Women in STEMM Australia
Executive committee member
Women in Science Parkville Precinct

Melbourne, VIC
Contact
Contact me for
Mentoring
Sitting on boards or committees
Providing an expert opinion
Outreach activities
Conference presenting
Opportunities to collaborate
Biography
Dr Emma Burrows leads a research team at the Florey Institute of Neuroscience and Mental Health. Her team are using innovative technologies to understand how patient-associated gene variants manifest in changes in cognition in mice. Her vision is to use these findings and 'up-scale' the technologies for use in early diagnosis and treatment of disorders that impact cognition in humans, from autism spectrum disorder to dementia. After completing her PhD at Melbourne University 7 years ago, Dr Burrows travelled to The University of Cambridge, UK, on a Victoria Fellowship to train with Professors Lisa Saksida and Tim Bussey, who originally developed rodent touchscreen testing. Her team use this sophisticated behavioral analysis to assess cognitive domains in mice in similar ways to clinical methods of assessment. Her team are also using suite of behavioural tools to dissect neural mechanisms underlying social and speech impairments in brain disorders and disease.
Emma is passionate about championing change in the Australian research sector by implementing wide-reaching strategies that increase diversity and inclusiveness. She is a board director of Women in STEMM Australia, co-founding member of Women in Science Parkville Precinct, and past chair of The Florey Equity committee. Emma has lead efforts to shape best practices and policies to ensure women receive every opportunity to lead, thrive, and excel in science.
Emma is an experienced science communicator, speaking regularly for organisations such as School of Life, Pint of Science and Melbourne conversations, writing for print and tweeting @embws.
Video