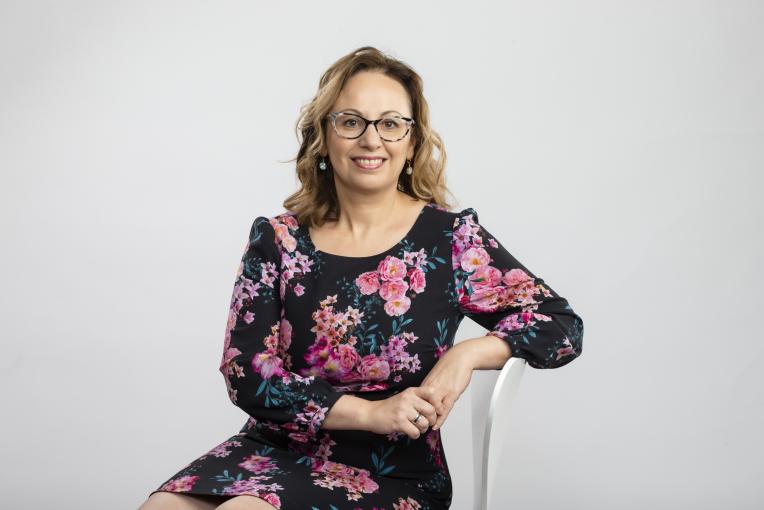 Elaine Sanij
Laboratory Head
St Vincent's Institute of Medical Research
Senior Research Fellow
Peter MacCallum Cancer Centre

Melbourne, VIC
Contact
Contact me for
Mentoring
Sitting on boards or committees
Providing an expert opinion
Outreach activities
Conference presenting
Opportunities to collaborate
Biography
Associate Professor Elaine Sanij is a Laboratory Head at St Vincent's Institute of Medical Research, an Honorary Senior Research Fellow at the Peter MacCallum Cancer Centre and a Victorian Cancer Agency Mid Career Research Fellow.
After completing her Ph.D. in 2003 at Monash University, A/Prof Sanij was awarded a Cancer Research-UK Postdoctoral Fellowship at the London Research Institute to perform postdoctoral studies in the UK. She was a Senior Research Fellow at the Peter MacCallum Cancer Centre (Peter Mac) (2006- 2021) before joining St' Vincent's Institute as a Laboratory Head in March 2021.

She is an experienced cancer biologist and she uses her expertise in research areas of chromatin biology, DNA damage response and ribosome biogenesis to develop effective therapeutic approaches for targeting relapsed ovarian cancer, which currently has limited treatment options and a poor survival outcome.

She leads a group within an inspiring multi-centre program of consumers, scientists and clinicians with track records of successful collaborative translational research that established targeting RNA Polymerase I transcription using the novel drug CX-5461 as a new treatment paradigm in cancer therapy. Their studies led to the development of an entirely new class of drug that is currently in two Phase I clinical trials in patients with blood and prostate cancers at Peter Mac.

In 2018, Elaine received a Highly Commended Peter Mac's Lea Award, which recognises research excellence by emerging female researcher leaders. In 2018, A/Prof Sanij was also the inaugural participant in a cancer research exchange program with the Dana-Farber Cancer Institute in Boston aimed at establishing collaborations with the world's leaders in novel DNA repair therapies in ovarian cancer. 
A/Prof Sanij was Chair of the Peter Mac Research Gender Equity Committee (2018- 2021) and is passionate about improving gender equality and female representation at the senior level and in leadership roles in Medical Research.
---
Elaine identifies as culturally and linguistically diverse.