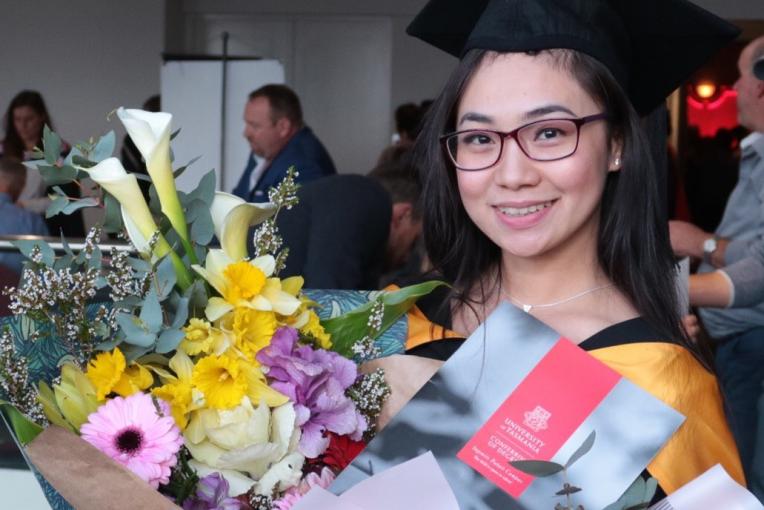 Duyen Tran
PhD candidate
School of Pharmacy, University of Tasmania

Launceston, TAS
Contact
Contact me for
Mentoring
Outreach activities
Conference presenting
Opportunities to collaborate
Biography
I am an early researcher in the field of Pharmaceutical Medicine.
My academic journey began when I first explored my curiosity about science while pursuing a Bachelor of Science in Biotechnology. After graduating, I had a chance to work at a Pharmaceutical company with the role in developing and supporting large scale production of anti-breast cancer drug from recombinant antibodies. My dream in science became more meaningful when I obtained Master of Pharmaceutical Science from University of Tasmania. My Master project was about "researching and developing a novel natural anti-obesity agent extracted from a local Tasmanian coffee tree". 
UTAS also offered me a PhD position in Pharmacy to continue my research journey. My PhD research interest is Type 2 Diabetes treatment.We are now elucidating the metabolic consequences of a special toxic fat by using a broad range of biochemical approaches in our in vitro and in vivo models. The results of our work will demonstrate how that toxic fat contribute to the pathophysiology of T2DM. These findings will have a major translational implication as they will provide the foundation for clinical trials with the purpose to ameliorate T2DM by inhibiting the synthesis of the toxic fat. My future work is to test the therapeutic effect of a proposed diet in reducing T2DM in mice and hopefully we can start a clinical trial in diabetic humans. I wish my PhD results can be applied to the medical and pharmaceutical industry to improve the health of diabetic patients.
My goal after graduating is to devote my life to science. Particularly, I would like to collaborate with other universities, hospitals, and laboratories inside and outside Australia in expanding research network.
---
Duyen identifies as culturally and linguistically diverse.