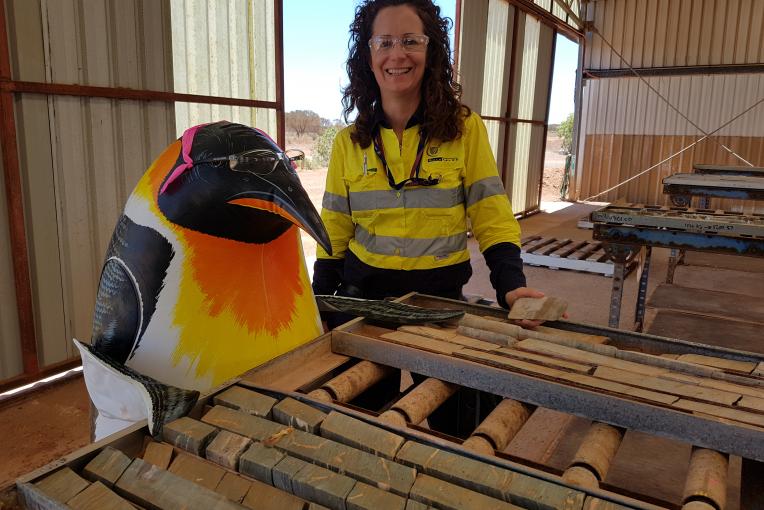 Dr Heidi Pass
Chief Geochemist
Gold Fields Australia
-

HB4 (2019) Participant
Homeward Bound

Perth, WA
Contact
Contact me for
Mentoring
Sitting on boards or committees
Providing an expert opinion
Outreach activities
Conference presenting
Opportunities to collaborate
Biography
As a Chief Geochemist, Dr Heidi Pass uses her analytical mind, ore deposit knowledge and natural curiosity to unravel geochemical signatures in the search for gold deposits. As a dynamic leader, she invests in her relationships and ability to influence at all levels, to create successful engagement. 
Heidi's professional roles have taken her from the Arctic to the Outback, and now the Antarctic. Heidi is a passionate and equitable STEM leader who actively promotes opportunity and growth for all. She's honoured to be a role model supporting the progression of women leaders in STEM and is currently a member of the WA Chamber of Minerals and Energy (CME): Gender Diversity Reference Group. 
Dr Pass has loved learning about the earth and revealing its secrets through geochemistry for close to 20 years. She completed her double major Hons BSc at UVIC in Canada (Chemistry, Earth and Ocean Science), and graduated from UTAS with a PhD in Economic Geology (Australia). 
She has a love of adventure, latin dancing and often has beach sand between her toes.