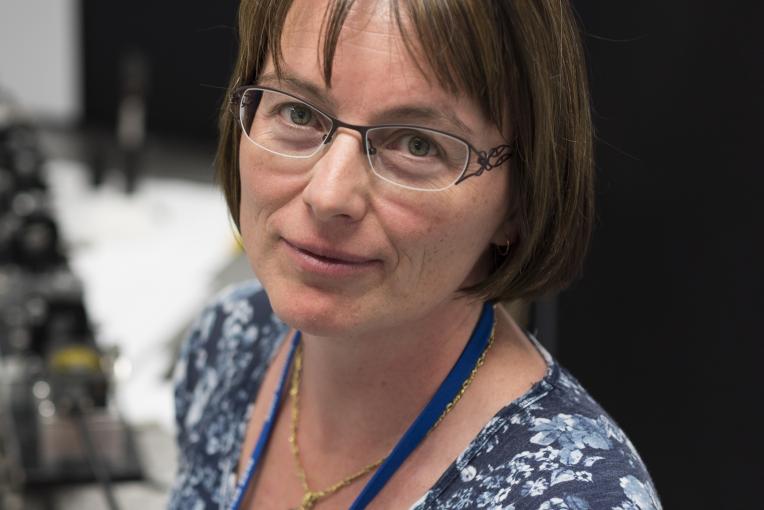 Céline d'Orgeville
Professor
Australian National University (ANU)
Deputy Director
ANU Advanced Instrumentation and Technology Centre

Canberra, ACT
Contact
Contact me for
Mentoring
Sitting on boards or committees
Providing an expert opinion
Outreach activities
Conference presenting
Opportunities to collaborate
Biography
Professor Céline d'Orgeville is the ANU Advanced Instrumentation and Technology Centre (AITC) Deputy Director where she leads a team of over 40 scientists and engineers developing innovative, bespoke, cutting-edge instrumentation for astronomy and space. She is a world expert in Laser Guide Star Adaptive Optics (LGS AO) for astronomy and the Australian Principal Investigator for the ULTIMATE-Subaru Ground Layer AO and the Giant Magellan Telescope Laser Tomography AO projects. As an ANU Translational Fellow, she is working with government and industry to transfer her LGS AO research into the commercial world of space situational awareness and ground-to-space laser communications.
Before joining ANU in 2012, Céline worked at the Gemini Observatory where she led the Gemini laser program, including the design, fabrication and commissioning of the Gemini North and South LGS facilities in Hawaii and Chile. Céline's GeMS 5-LGS Facility for Multi-Conjugate AO has held the record for most sodium guide stars in a LGS asterism since its commissioning in 2011.
Prof. d'Orgeville is a Fellow of the International Society for Optics and Photonics (SPIE) and a Fellow of the Astronomical Society of Australia. She was the inaugural chair of the RSAA Access and Equity Committee created in 2013. Céline co-chaired the 2014 ASA Women in Astronomy (WiA) workshop with Nobel Laureate Prof. Brian Schmidt (now ANU Vice-Chancellor) and was an active member of the ASA WiA Chapter steering committee, which later became the Inclusion Diversity Equity in Astronomy (IDEA) Chapter in 2016. Céline is also a long-standing ANU Ally. She has been a strong voice and advocate for IDEA in all its forms through her contributions to the ANU Gender Institute (GI) management committee, the University Research Committee and the ANU Academic Board.
Céline received the 2020 ANU College of Science Award for Service in the Inclusion, Diversity, Equity and Access (IDEA) category, and is the 2021 winner of the SPIE Diversity Outreach Award. She is a proud alumna of the 2019 WATTLE (Women ATTaining LEadership) program and a current student of the Women in Leadership Australia Advanced Training Program.
---
Céline identifies as culturally and linguistically diverse.
Video