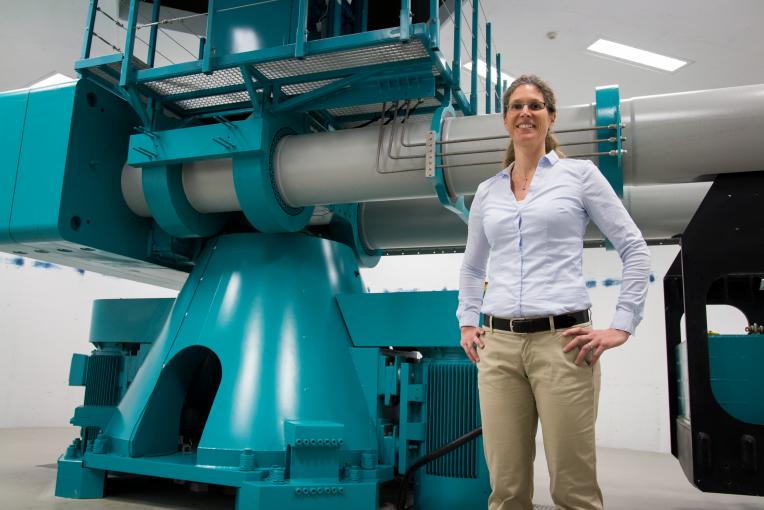 Britta Bienen
Professor
University of Western Australia

Perth, WA
Contact
Contact me for
Sitting on boards or committees
Providing an expert opinion
Conference presenting
Opportunities to collaborate
Biography
Britta is a Professor, specialising in offshore geotechnical engineering. Current research interests focus on challenges related to foundations for offshore wind turbines: The effect of the installation process on the in-service performance of monopiles, installation strategies for suction buckets in layered soils and the subsequent in-service performance of the foundations, rapid shearing of saturated sand and the impact of this fundamental geomechanical problem on the wave heights that jack-up wind installer vessels can operate in.
Britta's research combines experimental and numerical approaches to develop practical prediction methods for offshore foundations. Britta collaborates widely, both with academia and industry and is actively involved in the development of international guidelines (ISO, InSafeJIP).
Britta joined the Centre for Offshore Foundation Systems (COFS) in 2008, was awarded an Australian Research Council (ARC) Postdoctoral Fellow (2011-2014) and was appointed Lloyd's Register Foundation (LRF) Chair in Offshore Foundations, leading this CoE 2018-2020. Britta is the 2020 John Booker medal recipient, awarded by the Australian Academy of Science, for her contributions to the development of practical predictive methods for soil-structure interaction problems, grounded in sound geotechnical science. She currently serves on the Australian Research Council (ARC) College of Experts (2021-2023).
Video