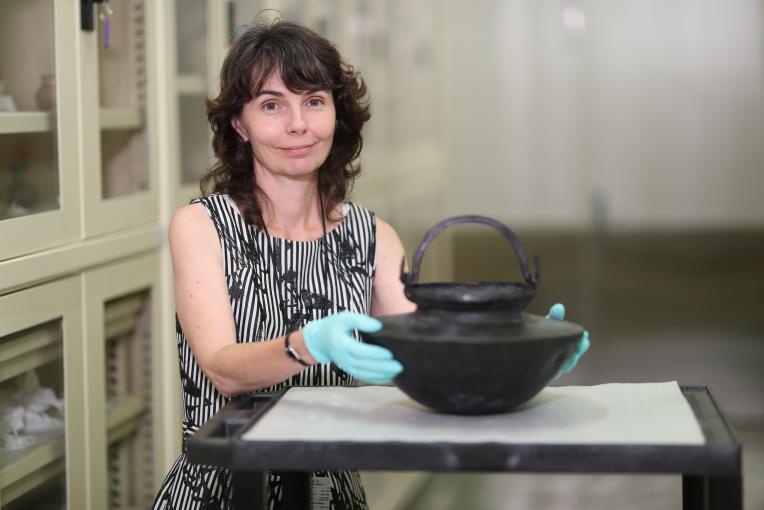 Brit Asmussen
Senior Curator Archaeology
Queensland Museum

Brisbane, QLD
Contact
Contact me for
Mentoring
Outreach activities
Conference presenting
Opportunities to collaborate
Biography
Dr Brit Asmussen is an established research professional and collaborator. She is currently Senior Curator, Archaeology, at Queensland Museum. Brit is also a Research Affiliate with the University of Sydney and an Adjunct Senior Research Fellow at James Cook University.
Brit works with archaeological and object collections. In her archaeological work, she applies archaeological research methods to animal, mollusc and plant materials in archaeology collections, to consider long-term people:land:wildlife:climate relationships, how people negotiated past climate change and developed methods for sustainable resource use and environmental and ecological conservation. This work also requires the investigation of the effects of taphonomic processes on the content and structure of the archaeological record and sometimes experimental archaeological approaches. Brit is been involved in a number of archaeological research projects investigating these relationships in Australia, Torres Strait and Papua New Guinea. Brit is a Partner Investigator on ARC COE (CABAH) Australia's Epic Story: Exploring 130,00 years of history.
Brit works with cultural object collections held in Museums. In this work, Brit facilitates Aboriginal communities to access and research cultural items held in Museum collections, and to repatriate Museum information about them. Brit is a Partner Investigator on the ARC LP Sugarbags and Shellfish: Indigenous foodways in Colonial CYP.  Brit also works with Antiquities collections, and another project examines Antiquities collecting in the First World War (in collaboration with the UQ R.D Milns Antiquities Museum).
Her research has been funded by the Australian Institute of Aboriginal and Torres Strait Islander Studies, The Wenner-Gren Foundation, Australian Institute of Nuclear Sciences and Engineering, and the Australian Museum. She has contributed one book and over 20 articles in the archaeology of Australia, PNG and Torres Strait and has also published on Museum collections and repatriation.