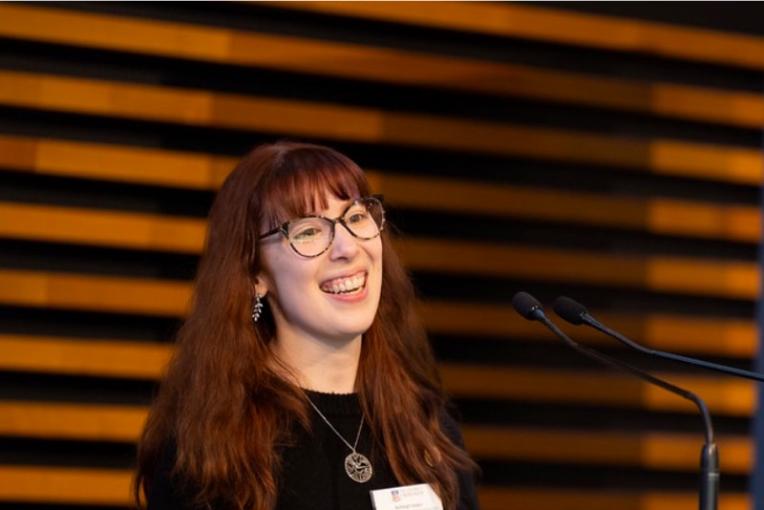 Ashleigh Geiger
PhD Candidate
SAHMRI Gene Editing Program, The University of Adelaide

Adelaide, SA
Contact
Contact me for
Sitting on boards or committees
Outreach activities
Conference presenting
Opportunities to collaborate
Biography
Ashleigh completed her Bachelor of Science (Advanced) majoring in Biochemistry and Genetics at the University of Adelaide in 2019, graduating with prizes in biochemistry, genetics, and microbiology & immunology. She is now undertaking a PhD in the SAHMRI Gene Editing program, the University of Adelaide, developing CRISPR/Cas9 therapeutic strategies for genetic eye disease.
Ashleigh is interested in medical molecular genetics, and especially the development and implementation of genome editing strategies for disease therapeutics. She is also excited about CRISPR technology optimisation and has a keen interest in undertaking research that adds to the genome editing toolbox, aiming to contribute to the development of safer and more efficient systems that can be used across a variety of therapeutic applications.
Ashleigh is also passionate about science communication and engagement. A proponent of Women in STEM, she is the inaugural secretary of the University of Adelaide's Women in STEM Alumni Network. In 2021, she served as Chair of the Australasion Neuroscience Society Student Body Committee.
Outside of her research, Ashleigh is a keen musician, having studied classical music performance before returning to University to study science. She remains an active teacher and performer (cello and voice) in Adelaide's vibrant music community.