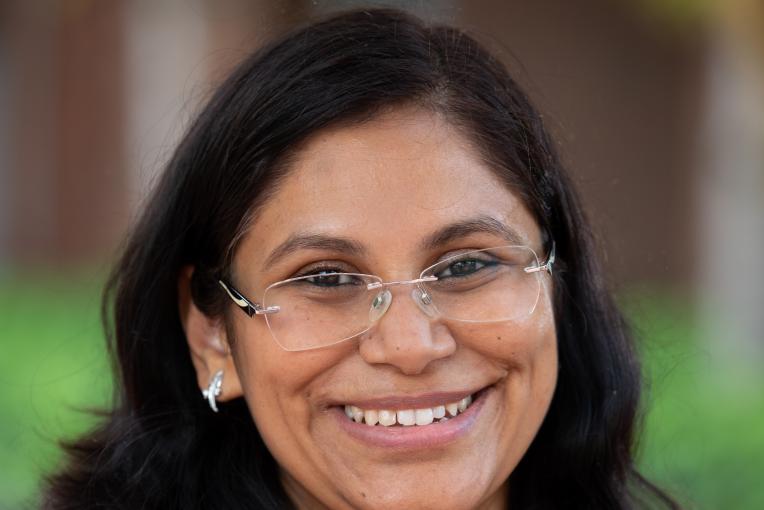 Aparna Jayachandran
Head of Breast Cancer Program and Senior Research Fellow
FIONA ELSEY CANCER RESEARCH INSTITUTE

Ballarat, VIC
Contact
Contact me for
Mentoring
Sitting on boards or committees
Providing an expert opinion
Outreach activities
Conference presenting
Opportunities to collaborate
Biography
Dr Aparna Jayachandran is a cancer researcher with a strong interest in the areas of epithelial-to-mesenchymal plasticity, stem cell biology, immune evasion, metabolic re-programming, and signal transduction. In 2020, she has been appointed as the Head of the Breast Cancer Program and a Senior Research Fellow at the Fiona Elsey Cancer Research Institute in Ballarat, Australia. Her team investigates the immunology of breast cancer with special reference to high-risk triple negative breast cancer.
Dr Jayachandran obtained Bachelor and Master of Science in Biotechnology from Bangalore University, India. She obtained Ph.D. with Summa cum laude in Molecular Biology and Medicine of the Lung, Justus Liebig University of Giessen, Germany & Mount Sinai School of Medicine, New York, USA. She undertook postdoctoral training in cancer research at the Ludwig Institute for Cancer Research, Melbourne, and the Gallipoli Medical Research Institute, Brisbane, Australia. Dr Jayachandran has held appointment as the Head of the Liver Cancer Unit at the Gallipoli Medical Research Institute. She has also held appointments at the University of Melbourne, Latrobe University, Olivia Newton John Cancer Research Institute and the University of Queensland.
---
Aparna identifies as aboriginal,culturally and linguistically diverse,having a disability,lgbtqia+,neurodiverse and torres strait islander.