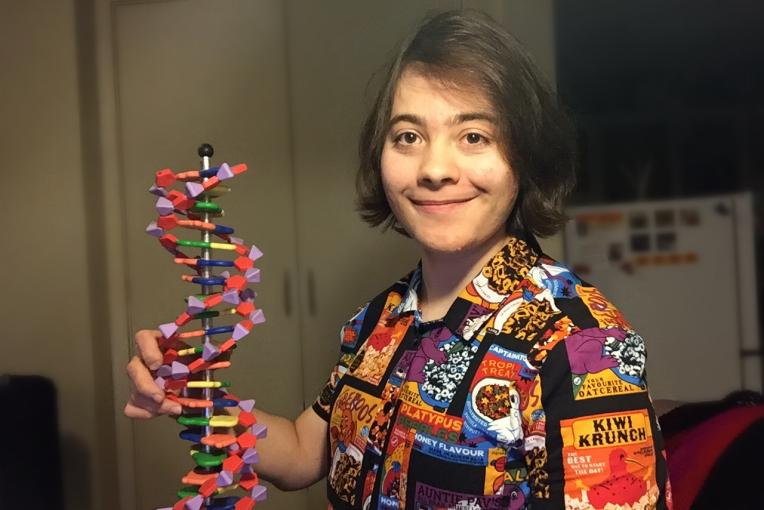 Angelo Condell
Clinical Bioinformatician
Canberra Clinical Genomics

Canberra, ACT
Contact
Contact me for
Outreach activities
Conference presenting
Opportunities to collaborate
Biography
As an enthusiastic "DNA detective", my passion is searching the deep depths of the genome to assist patients seeking genetic diagnoses for their clinical conditions.
I am passionate about clinical genomic variant curation and the bioinformatic interpretation of genetic sequencing data relating to health and human disorders. I am particularly interested in the genomic analysis of neurodevelopmental disorders (NDDs) and inherited cardiac conditions (ICCs).
I openly identify as a queer transmasc person (they/he pronouns; prev. name Amber). I also live with the classic subtype of Ehlers-Danlos syndrome (cEDS), which sparked my passion for genetics from an early age.
---
Angelo identifies as having a disability,lgbtqia+ and neurodiverse.