Meet Fiza Mughal, our 3000th member!
STEM Women welcomed our 3000th member this week, Fiza Mughal from the University of Technology in Sydney. To celebrate this major milestone, we had a chat with Fiza about her work, and what inspires her about a career in STEM.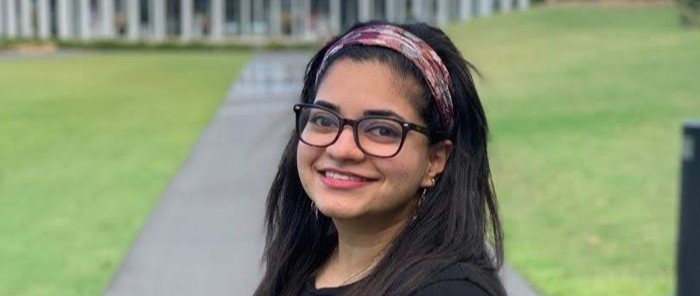 Hi Fiza - firstly, congratulations on being our 3000th member! 
Thank you! I'm so honored to be part of this network.
What drew you into the world of STEM?
It's a funny story actually. When I was in the 2nd grade, I recall waiting the entire week for the computing class. The teacher was also one of my favorites, always encouraging me to keep at it and never give up. Though it really stuck when I watched a short documentary on 'Life at Google as a Programmer',  I remember knowing at that very moment - I'm going to be a programmer when I grow up. Despite STEM not being a common career choice for girls at that time, my family always supported my passion and pushed me to keep going.
Your work is focusing on how using smart wearables and machine learning could be used to detect depression in geriatric people. That's an interesting mix of disciplines - what led you to combining these fields of enquiry?
The main inspiration had always been my grandmother. She suffered multiple strokes over a short timespan and just became less expressive over time, presumably due to the strokes. She was actually suffering from silent depression, but no one could see it at the time. My mother would always be worrying about my grandmother - almost 24/7. I wanted to find a solution where both the user and their caregivers could be at ease of mind and have an easier and better quality of life in the third age.
Geriatric people aren't always comfortable with up and coming technologies, hence one of the focal points of my research is to limit explicit user interaction, while still obtaining the necessary data to monitor mental health.
You've interwoven your research activities with working in technology firms - how has this industry experience informed your research work?
Working in the industry really helped develop my programming skills, which in turn is helping with my research in terms of analysis and model training. Communicating project requirements, delivering prototypes to end users, and having focus groups in my previous job prepared me for various aspects of being a graduate student.
I'm currently working as an investigative research associate for another project that is giving me a more immersive experience at more hands-on projects involving geriatric participants.
Who are some of your role models?
I aspire to be like Dumbledore and Snape both hahah!
My parents for one. Come rain or shine, they've always done their best to give their children a good life. They always taught us the importance of choosing paths in life that we are passionate about - and essentially never give up.
My sister has always been my biggest supporter, and my role model above all else since I was a 10 year old.
I do have a couple of mentors from undergrad and in grad school that I hope to be like when I get out into the real world and start my STEM career. As well as a dear friend also in STEM that has shown strength and perseverance in the hardest of times, she taught me life is never as difficult as it feels in the moment - just keep faith.
Could you share 3 highly recommended reads or podcasts that you think would of interest to colleagues in the STEM Women network?
I love The Blind Watchmaker by Richard Dawkins. I read it at least once every year or two.
Hidden Figures by Margot Lee Shetterly is a very inspirational read for girls and women interested in or already in STEM. It's been adapted into a motion picture as well.
STEM Fatale is my favorite podcast when I'm overwhelmed or overcome with imposter syndrome and feel like I'm not doing enough.
What would be your advice to women and girls considering a career in STEM?
'Just keep swimming' - Dory, Finding Nemo.
Don't give up. I had my fair share of doubters in high school, but I also had a strong support system that kept me going. If you're passionate about STEM, keep at it. Grades do matter, but not as much if you truly have passion and drive to keep going. I say this from experience, I was not the best performer on paper due to exam anxiety, but on code, I got the job done. Choose a career path you're passionate about, everything else will fall into place as long as you keep striving.
Want to be part of a growing STEM Women network? Create a profile to discover opportunities relevant to you.