In conversation with Nicola Grobler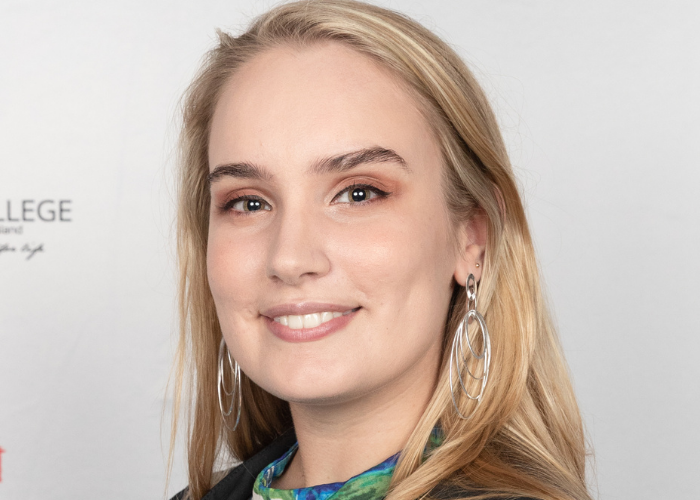 Hi Nicola, thanks for chatting with us!
What sparked your interest in wanting to explore STEM as a field of study?
At my first visit to Australia Zoo, I loved seeing the relationship between the animals and the people they work with. That experience transferred into a love of ecosystems and recognition of the delicate balances we live in. Over the years, I've continued to learn about the environment and sustainability, finding a deep passion to help protect the struggling ecosystems all around us through education. We're so lucky to live in such an ecologically stunning and diverse country – one of the seven wonders of the world have been on my doorstep for much of my life. I believe we could be doing so much more to help minimise our impact on the Great Barrier Reef, but it will take widespread social change and interdisciplinary teams to help keep our unique ecosystems from degrading further.
Honestly, I just love learning. STEM is often all about discovering why things are the way they are, why it matters, and then passing that knowledge on to help others. That's always sparked something in me. I always thought the way that I was going to help people was through medicine, but it was actually on my NYSF session that science communication was put on my radar and I've gravitated and grown a passion for it ever since.
Where do you hope your STEM journey might take you?
I hope that my STEM journey will take me deep into the world of science communication and the natural world. Whether it's script writing for documentaries, studying marine organisms, working in government or helping scientists make their life's work more accessible – I couldn't be more excited to embrace the ever expanding opportunities in the field.
Who are some of your STEM role models?
I might have to list more than some because there's so many amazing role models out there. Professor Brian Cox and Sir David Attenborough were two of the earliest fantastic science communicators I had exposure to (need I say more about their amazing works?).
Closer to home, I couldn't be an NYSFer and not say that Dr Karl is one of my STEM role models. I think that his ability to adapt his work and connect to his varying audiences is awe inspiring.
Our current NYSF CEO, Dr Melanie Bagg, is actually someone I've secretly been looking up to. Her diverse skillset from her journey both within academia and science communication has made her such a motivating role model, for people like me starting out in my STEM journey.
Could you share 2 or 3 recommended reads or podcasts that you think would be of interest to others interested in STEM?
For some thorough thought-provoking STEM investigation, these would be my two suggestions.
Those with curious minds might find 'The Nature Podcast' interesting. Produced by the Nature Journal, it brings you the informative, interesting stories from the world of science as long as behind the scenes interviews and analysis. Your general knowledge will be top notch.
As for reads, 'The Best Australian Science Writing' has released a book annually with (like its name suggests) some of the best Australian science writings. It covers such a diverse range, which I think is so important to expose yourself to different science fields and types of writing.
What would you say to other girls and young women considering a STEM journey?
The best advice I think I ever received was to talk to people, if there's not people directly around you doing something that you're drawn to then go find some more people. Connecting and listening to people's stories is so important, and when you find something that piques your interest explore it further. Be open to opportunity! Take that chance and maybe you'll unsurface another passion - don't pigeonhole your multifaceted self!
Consume what you want to become. Once you have an idea of what you're interested in within STEM, go find more of it! I know my social media feeds and web history are filled with environmental and science communicators, it's a continuous learning process. Keep seeking out the ever-growing STEM pathways that are out there for you to consider!