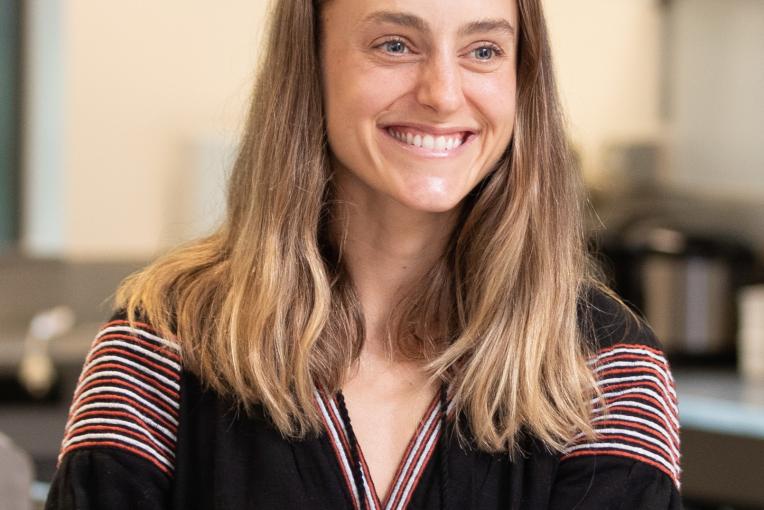 Emily Burch
Researcher for Healthy Primary Care
Griffith University
PhD Candidate
Griffith University

Gold Coast, QLD
Contact
Contact me for
Mentoring
Sitting on boards or committees
Providing an expert opinion
Outreach activities
Conference presenting
Opportunities to collaborate
Biography
My vision is to communicate relevant, science-based nutrition messages to the public in a straightforward way. Providing research credibility and expertise, I work towards bridging the gap between nutrition science and the practical implications for what it means for someone's health.
Through my current research, I am working towards improving the management of people newly diagnosed with type 2 diabetes in Australia. I have an active research collaboration with Diabetes Australia and The Healthy Primary Care team at Griffith University and am in the final stages of the PhD. I investigate how diet quality changes over time after diagnosis with type 2 diabetes. I am also an Australian Accredited Practising Dietitian (APD), active media writer for www.theconversation.com and a nutrition communicator at www.sproutjournal.com. In 2016 I received a Bachelor in Nutrition and Dietetics with First Class Honours from Griffith University. I also have a Bachelor in Mass Communication (majoring in International Journalism and Public Relations) from the Queensland University of Technology. 
If you have a project you would like to discuss with me (whether it be scientific writing, online articles, website content or a research opportunity), then please get in touch at emily.burch@griffithuni.edu.au.